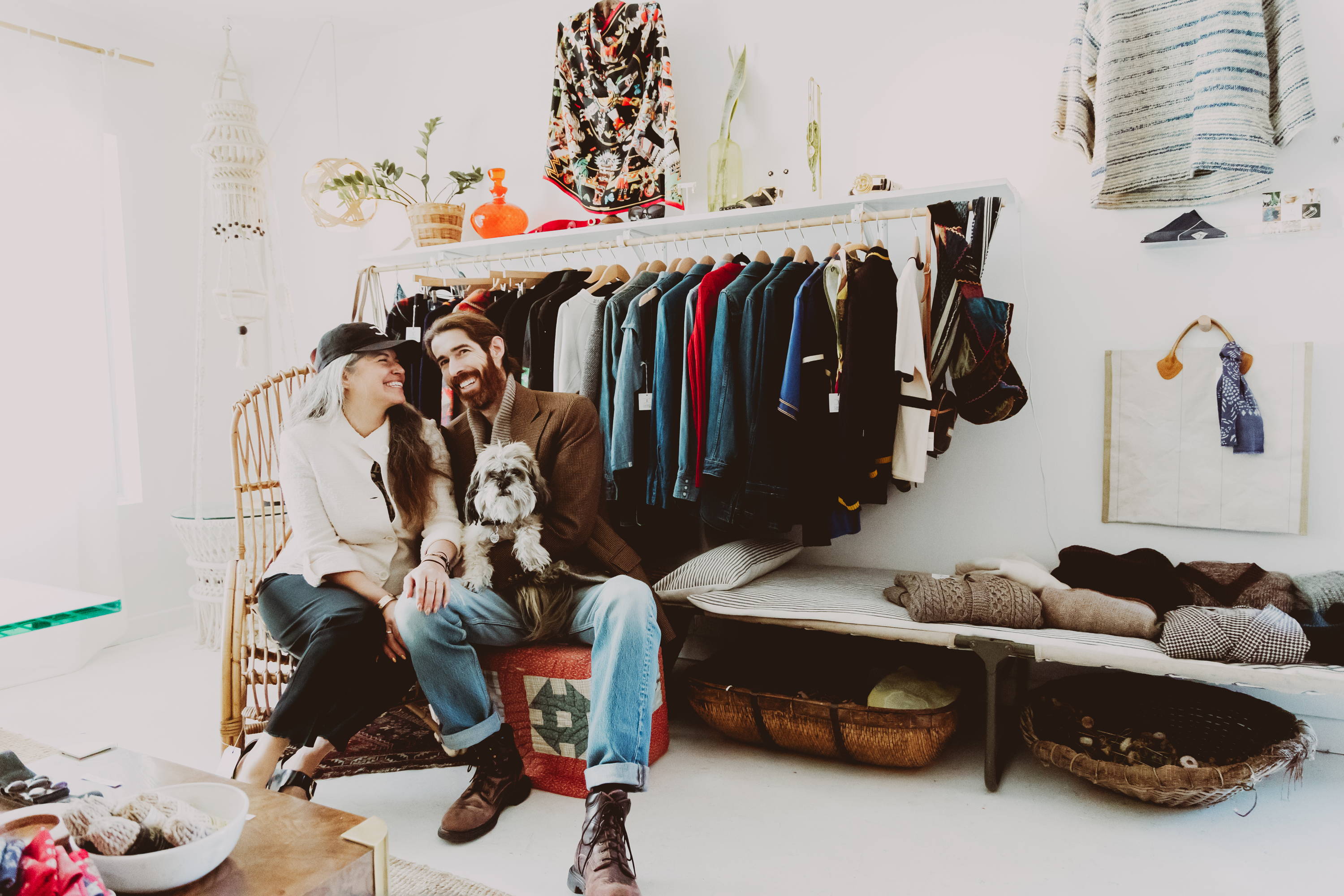 An Afternoon Spent With Carny Couture.
We took a day trip to to visit our friends Brooke and Johnny, owners of Carny Couture, a sweet vintage clothing and home goods shop in Southern California.
We know this darling couple from the vintage show A Current Affair, and it was our first visit to their brick & mortar. Visiting Santa Monica is always a treat, and nestled in a tony neighborhood is a small converted apartment building next to a delicious French bakery.
We followed the Carny logo and artwork upstairs and were greeted by Brooke Bailey, creative director of Carny Couture, with a fresh island glow and mega-watt smile, carrying her best accessory, their dog Ophelia. With them, her husband Johnny Wiskerchen, a tall drink of water with great classic style. They are warm, sweet and inviting, and we felt right at home.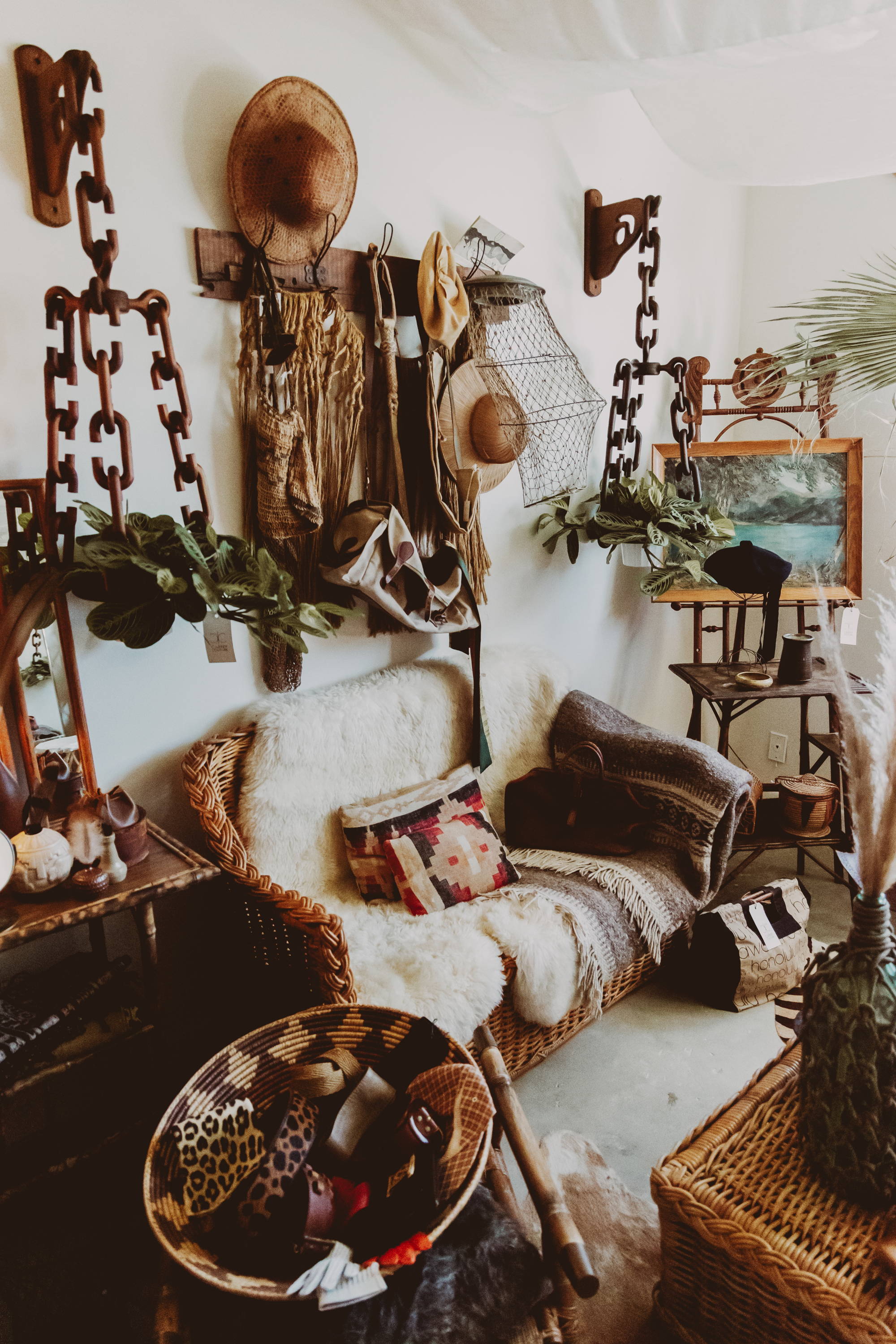 As we began to explore, we were swept into a visual wonderland, pulled into what felt like endless rooms…each imagined in a thoughtful, artful presentation of vintage clothing, furniture, rugs, baskets, hats, jewelry, pictures, luggage and every home goods item in between. It was simply stunning.
There's a cohesiveness to the shop that can be challenging to achieve with one-of-a-kind items, and Brooke has nailed it.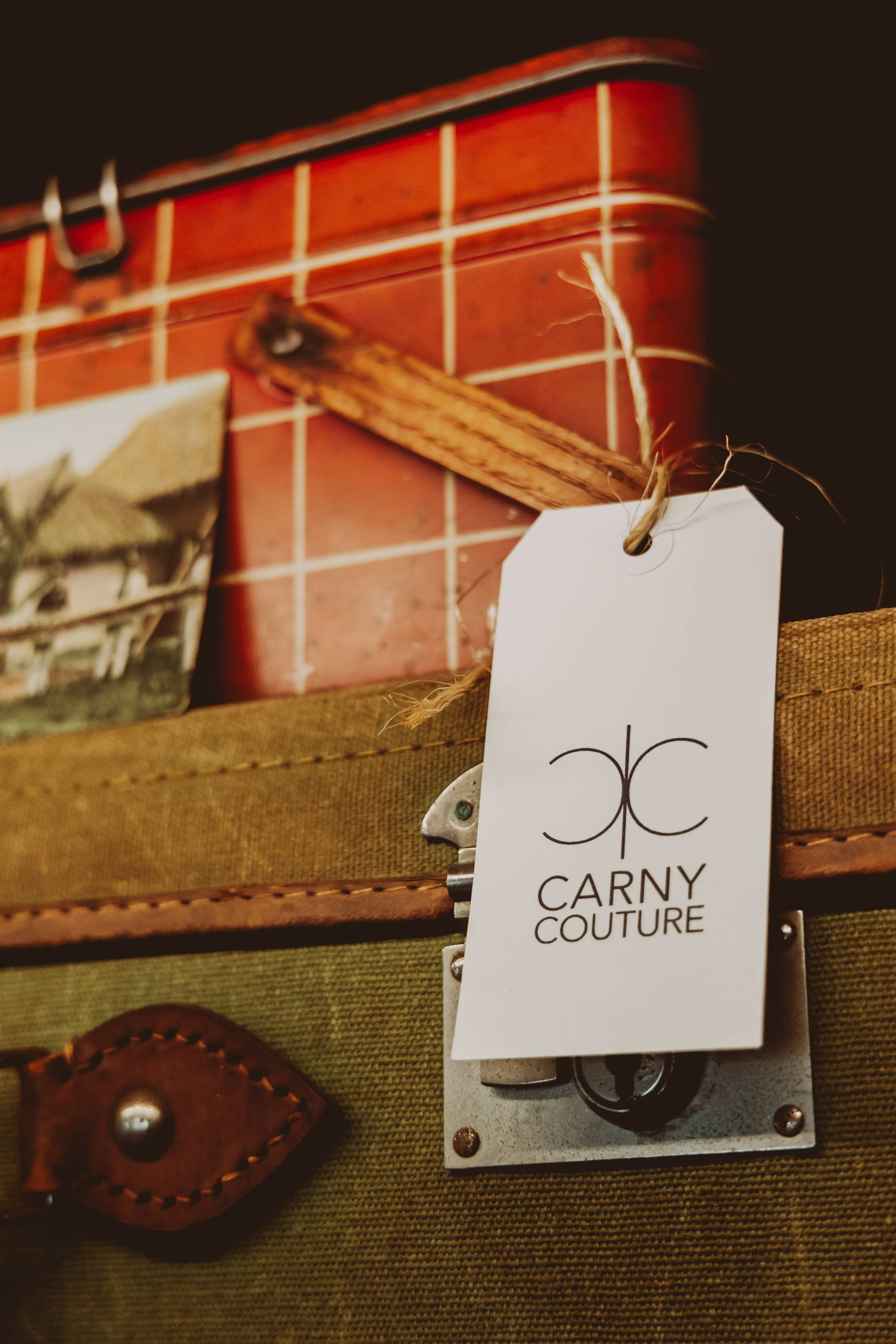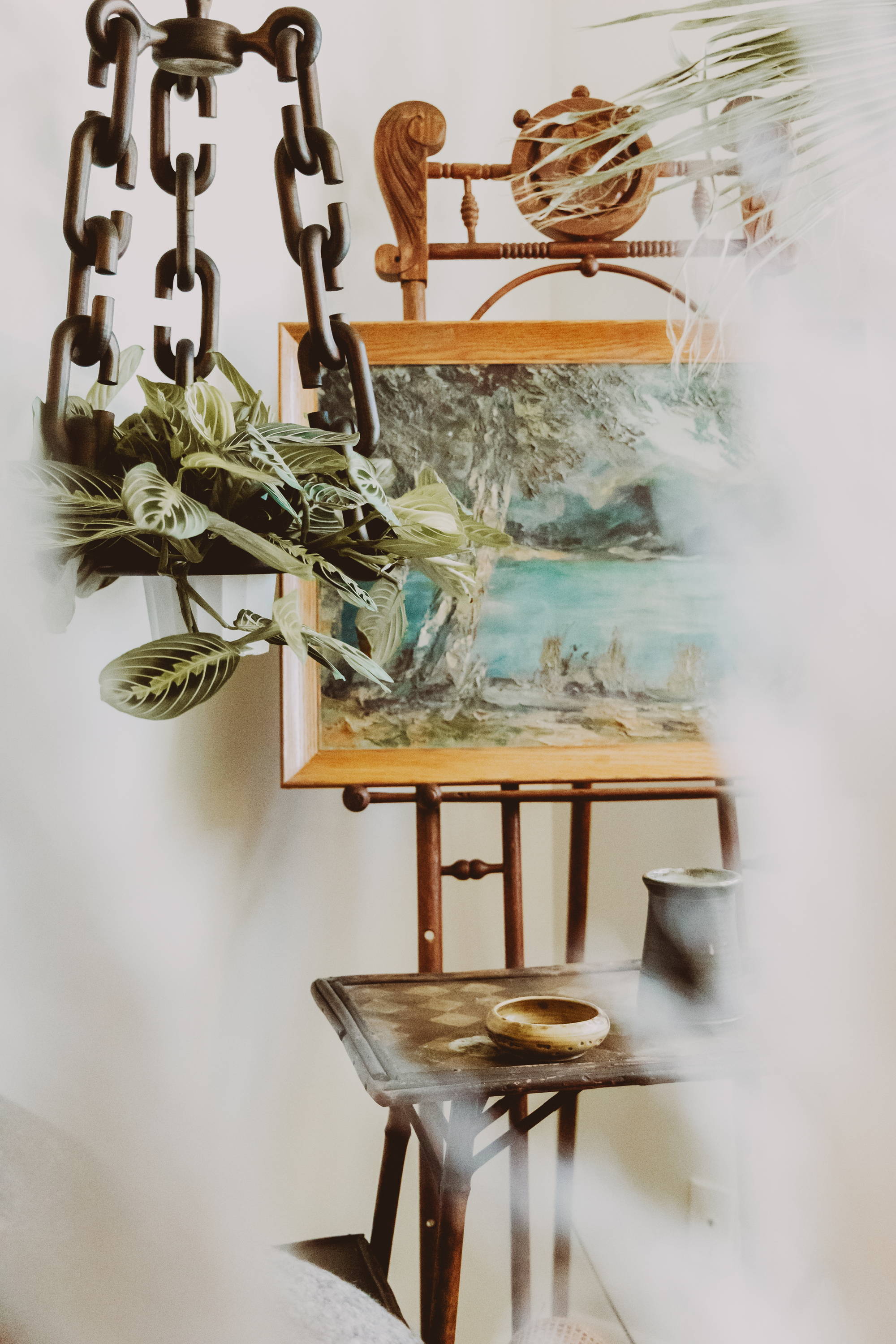 The inventory! Every piece was unique and delightful.
There are beautifully themed safari and western rooms…little touches like wooden hangers and handcrafted tags caught our eye; rattan furniture and baskets, influences of Brooke's time spent on Kauai, layered with vintage treasures.
Chirping birds and children's laughter from a nearby day-care center made for a mellow mood as we sat in rattan chairs, enjoying fresh croissants from the bakery next door, and a shared love of art, vintage everything, and owning a family-run business.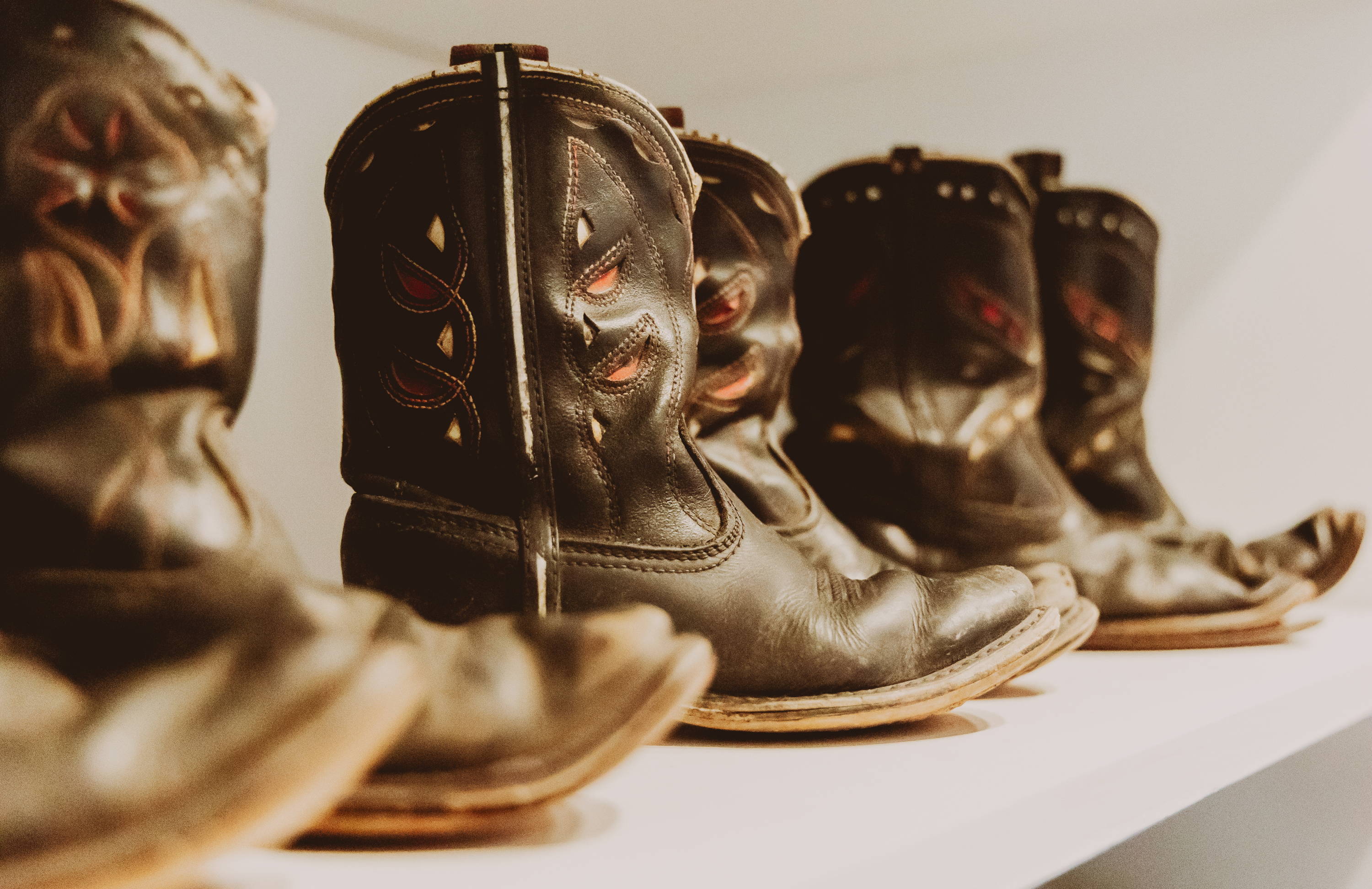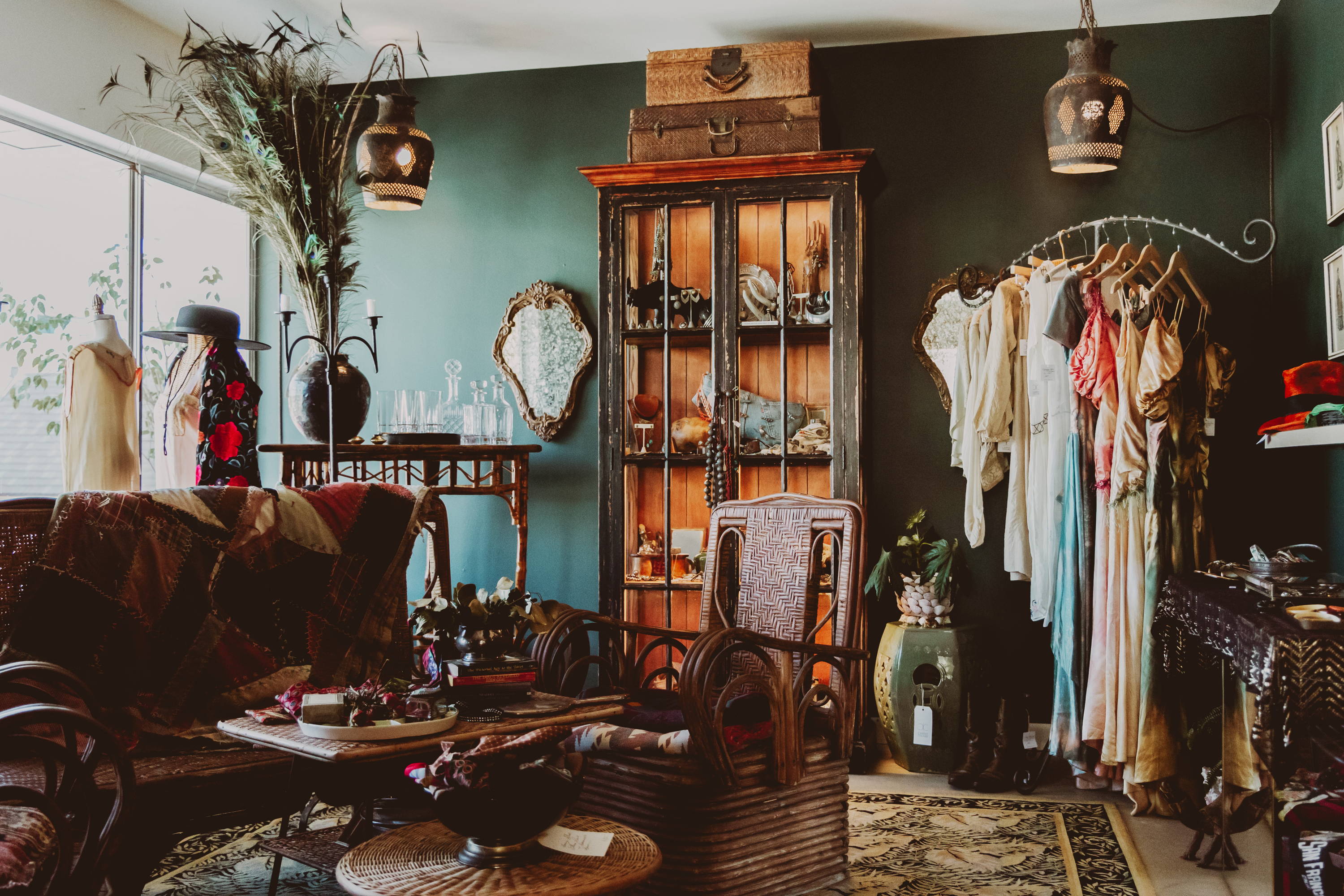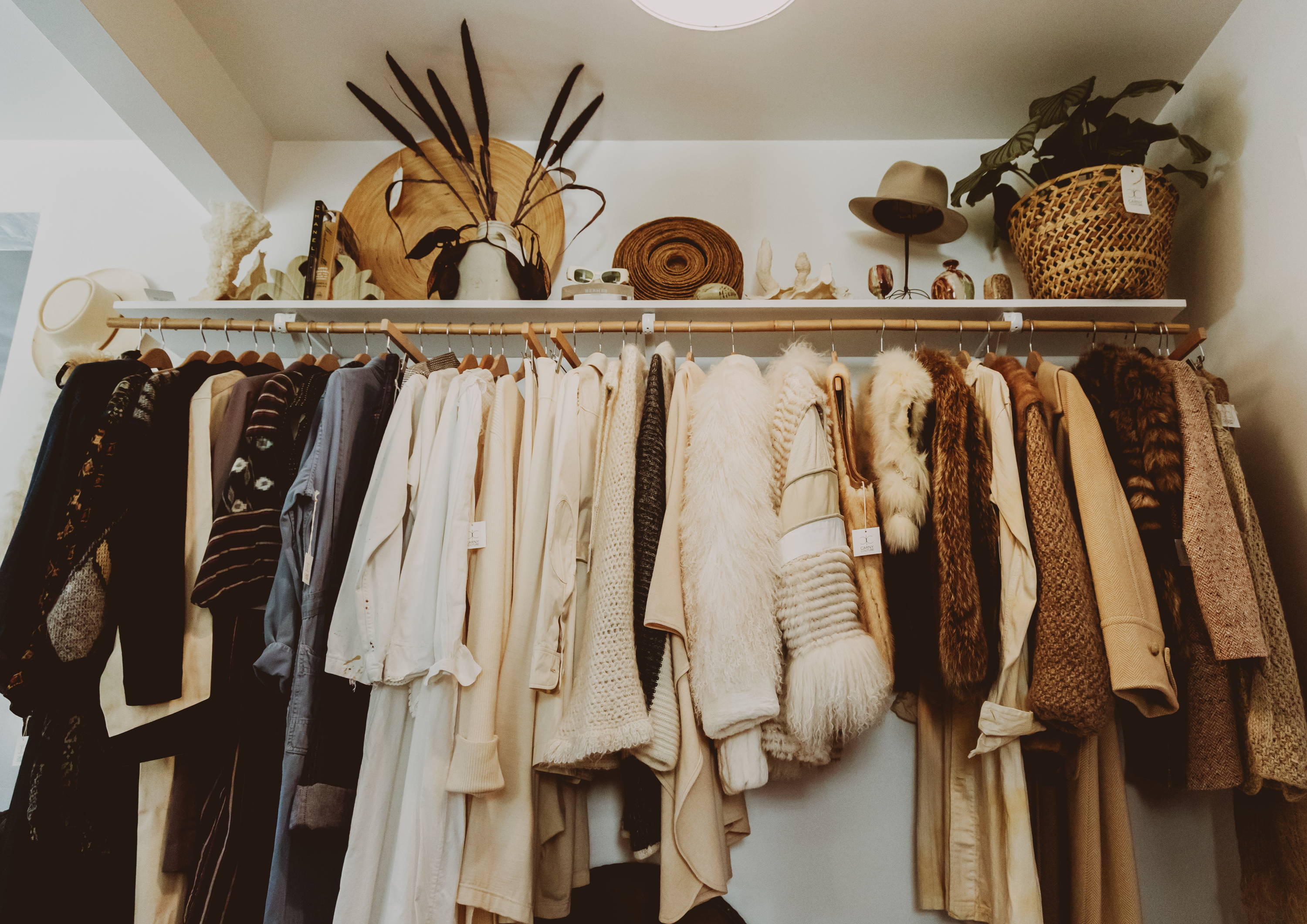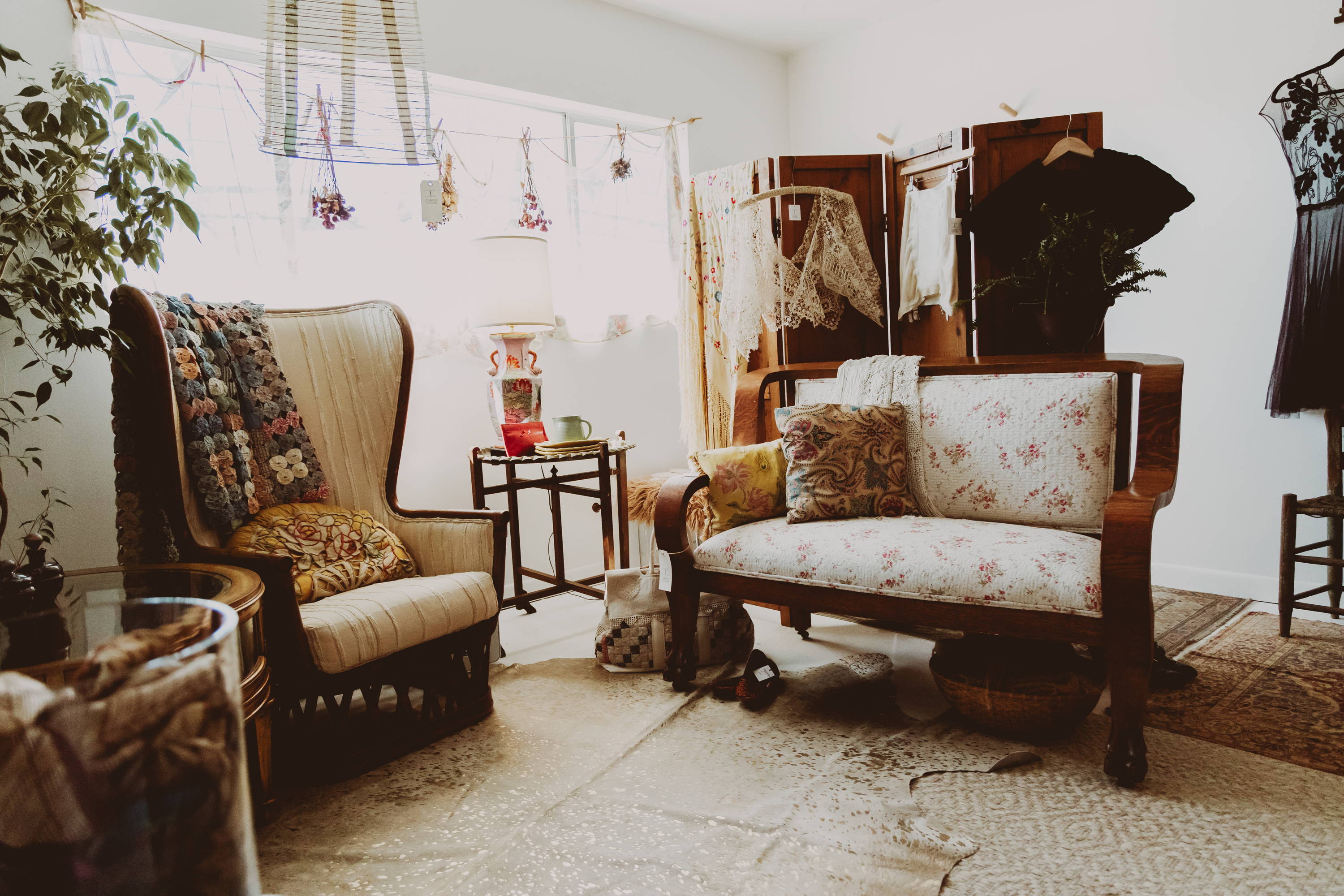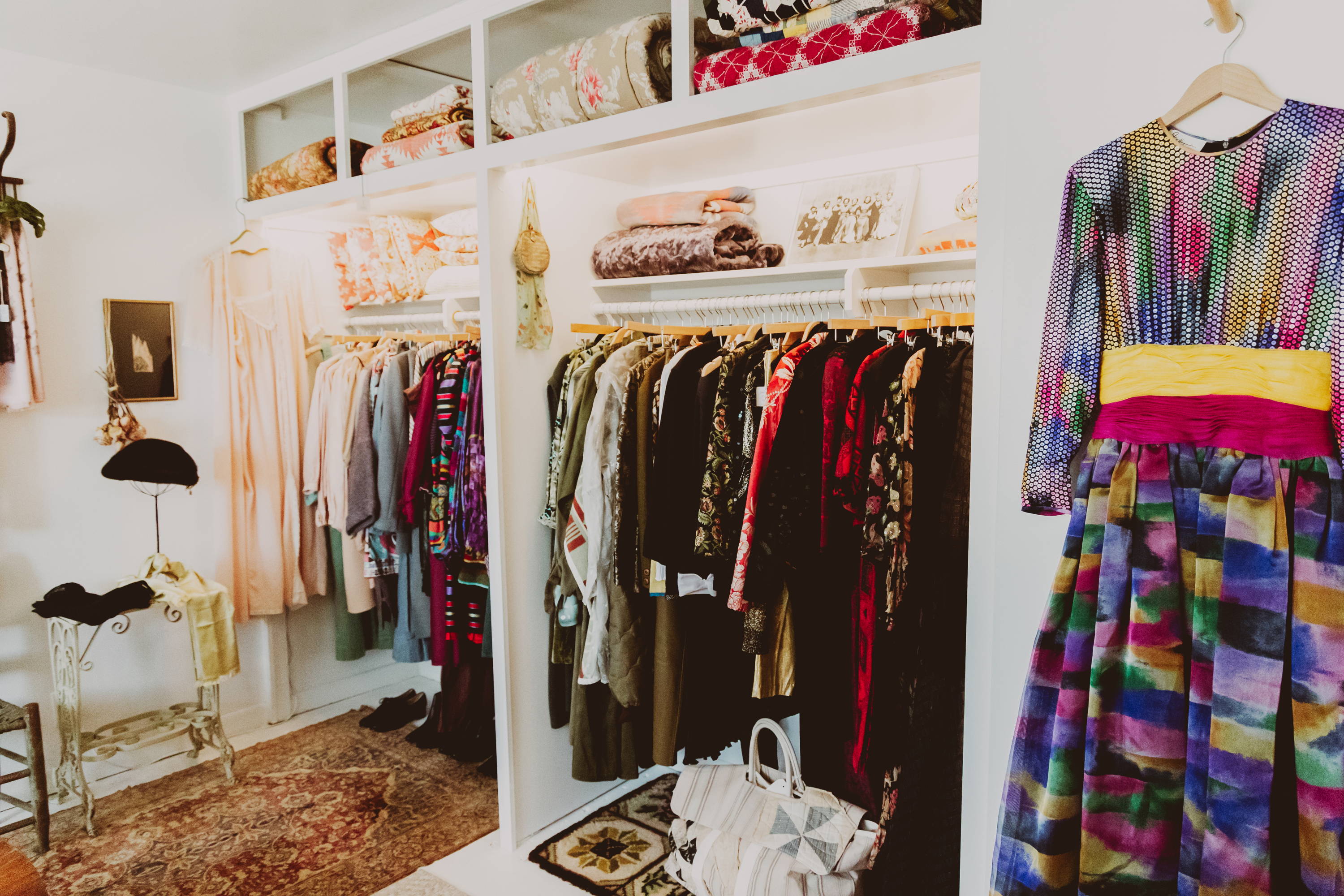 Brooke's aesthetic leanings are influenced by her Native American, Native Hawaiian, Asian and European heritage. She gravitates toward interesting textures, classic silhouettes, and "things she's never seen before", being curious is a huge part of curating the space.
Designers like Ralph Lauren, Issey Miyake and Celine, share space with true antique garments and one-of-a-kind handmade pieces. The shop spaces lean toward neutrals and layers, such as baskets, rugs, pottery, denim, workwear, dresses, framed artwork and jewelry.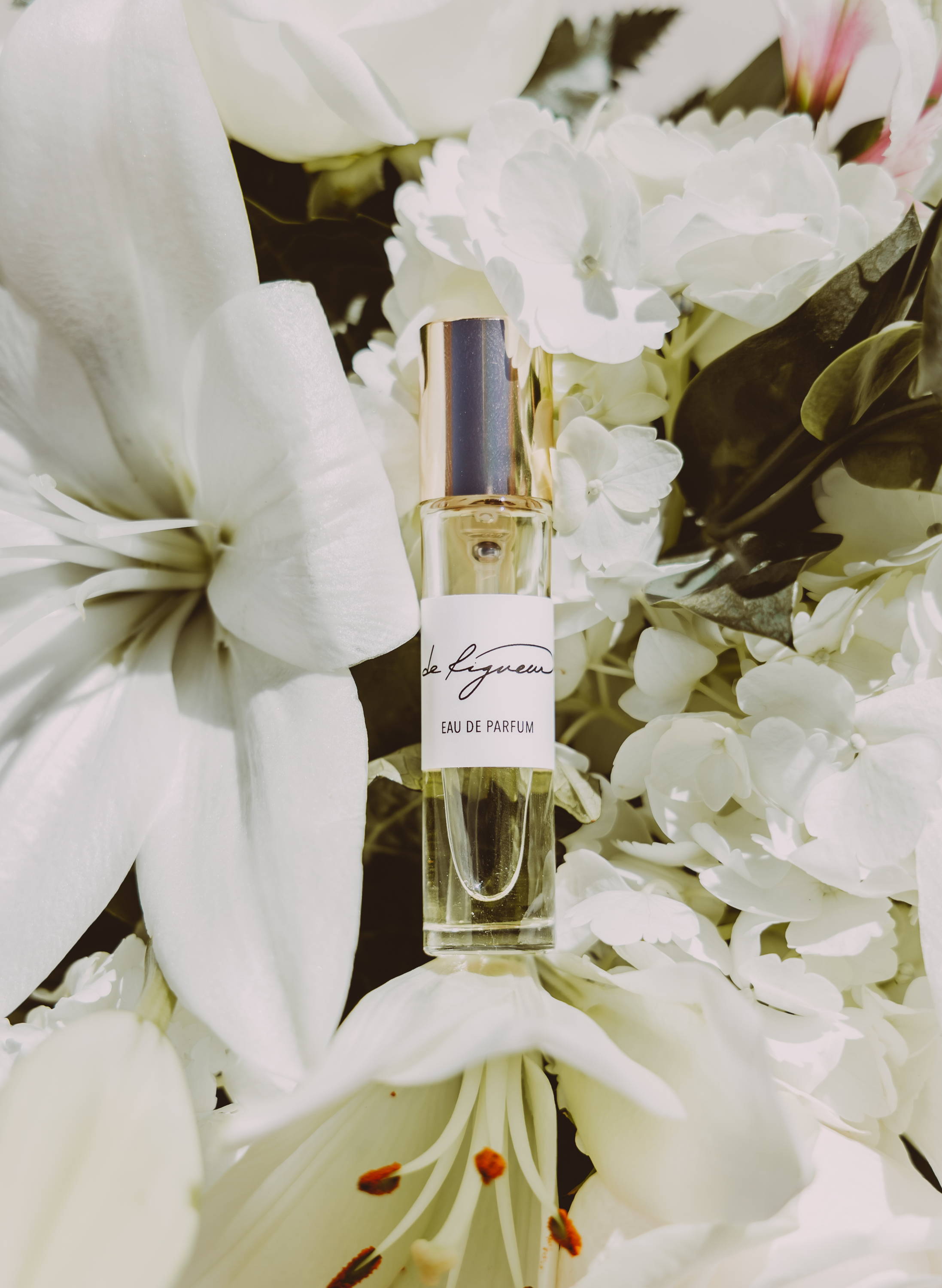 Their clientele consists of loyal customers from vintage shows, foot traffic, Instagram, and word-of-mouth. They are supported by educated local residents who appreciate small businesses, and a nearby hotel that brings international customers.
Founding Carny Couture ten years ago, Brooke has been at this quite a while and is in her element. For over twenty years she has been selling at flea markets, and she and Johnny are regular vendors at the vintage shows A Current Affair and Pickwick Vintage Show.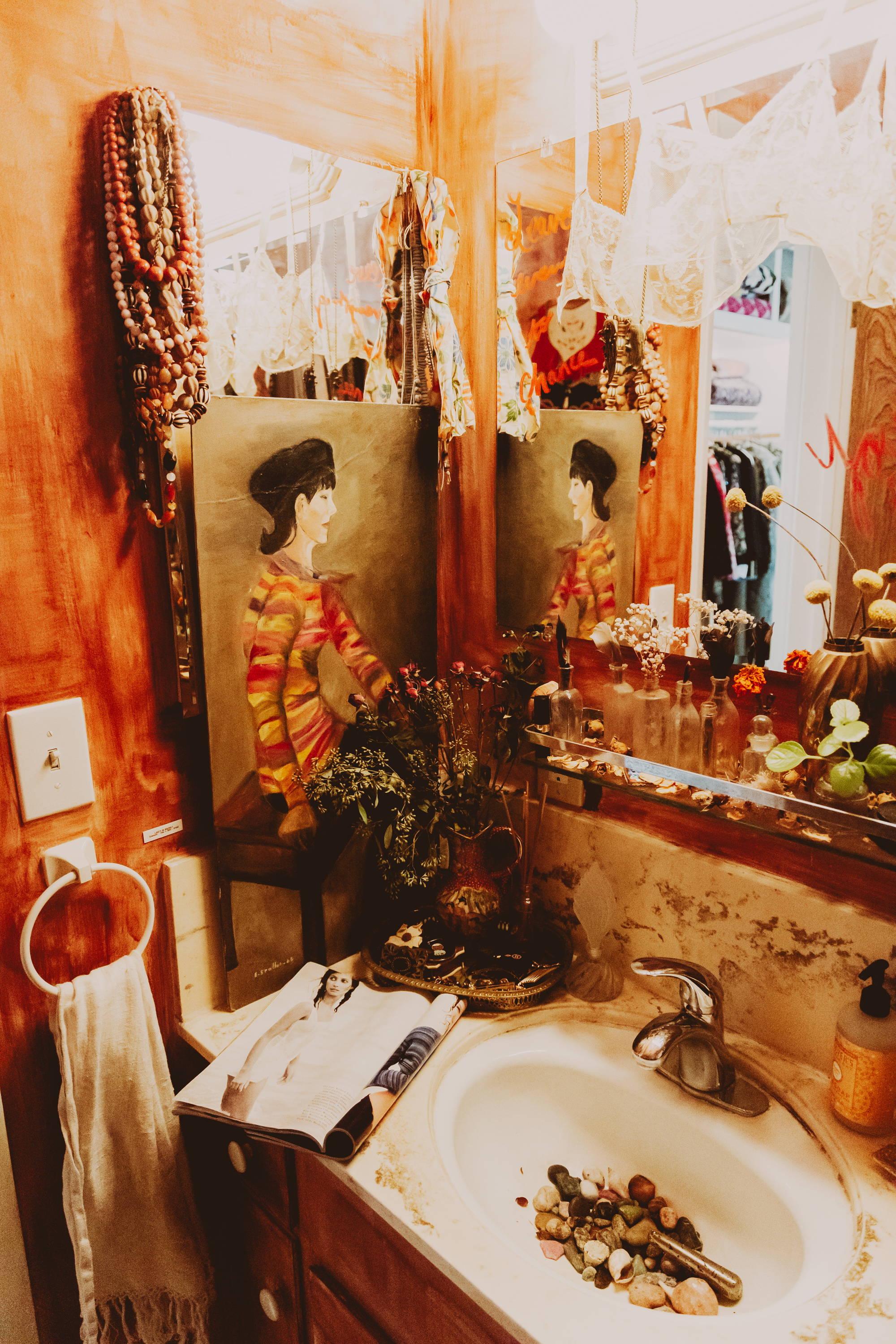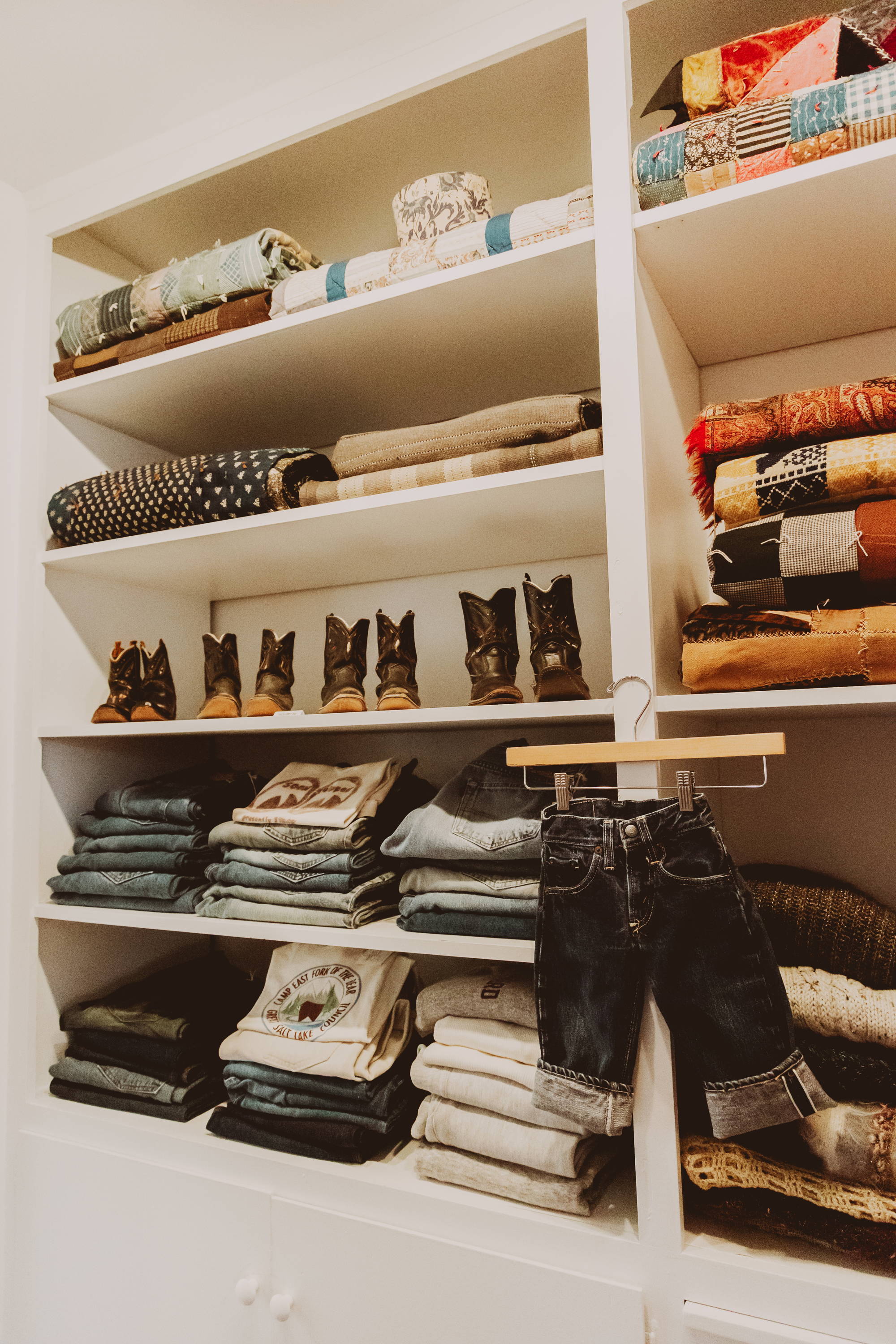 Carny Couture is a living art project.
Our conversation covered everything from inventory and how pieces find them, how a sense of mystery can be your best wing man, to the fact that we're living in a time of change where vintage is accessible to everyone. Johnny says it's about slow growth for them, and we love that style of business. Building a strong foundation and doing things the right way is right up our alley.
Brooke maintains a fresh look for the shop by integrating new inventory and making slight rearrangements. We can't wait to go back to see what's new!
For art's sake, plan a trip to Santa Monica, California, and please put this shop on your itinerary. Enjoy a pastry and coffee at Tartine, look for the cool art on the main building and start walking upstairs. You won't be disappointed!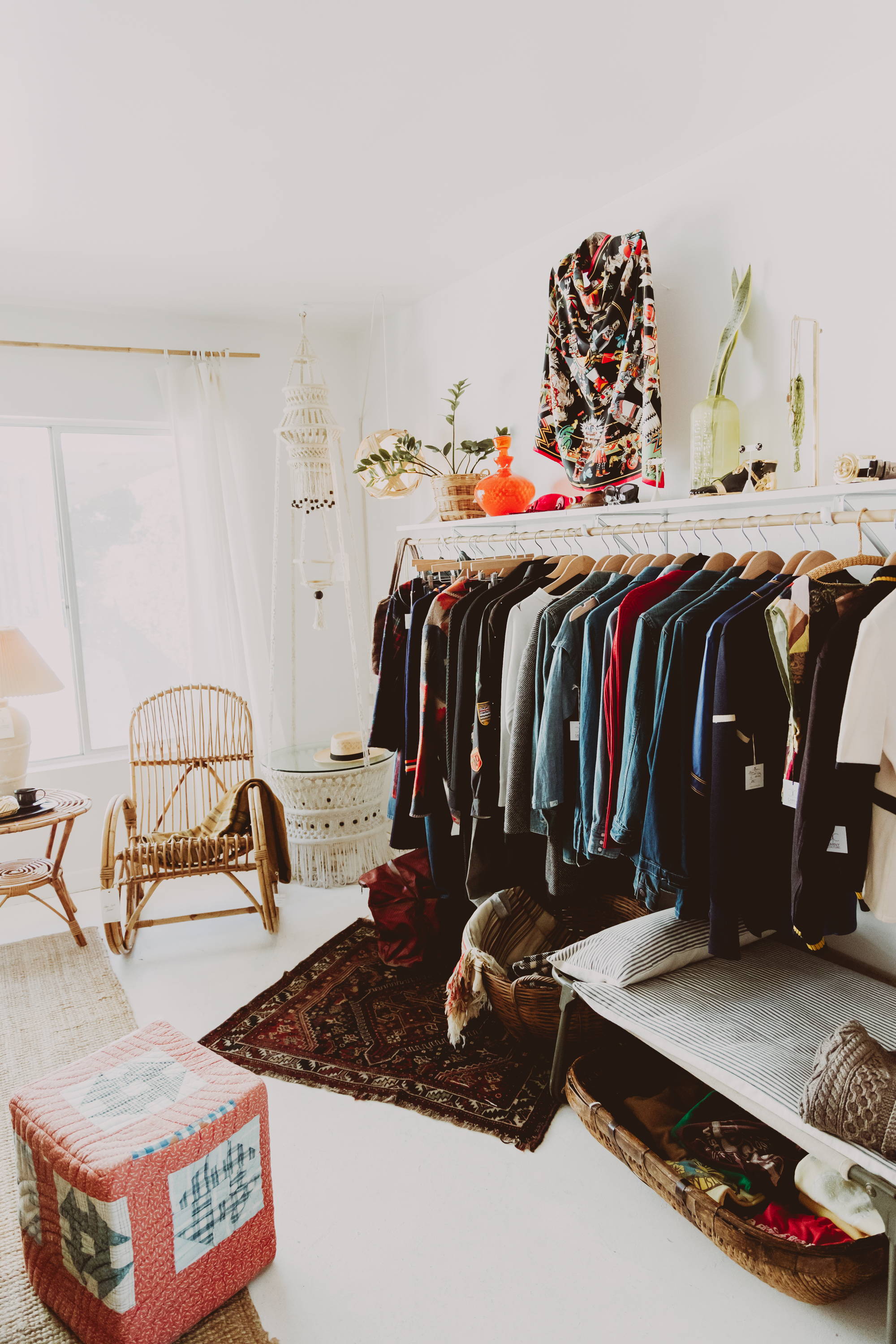 Please read on to learn more about
Brooke and Johnny.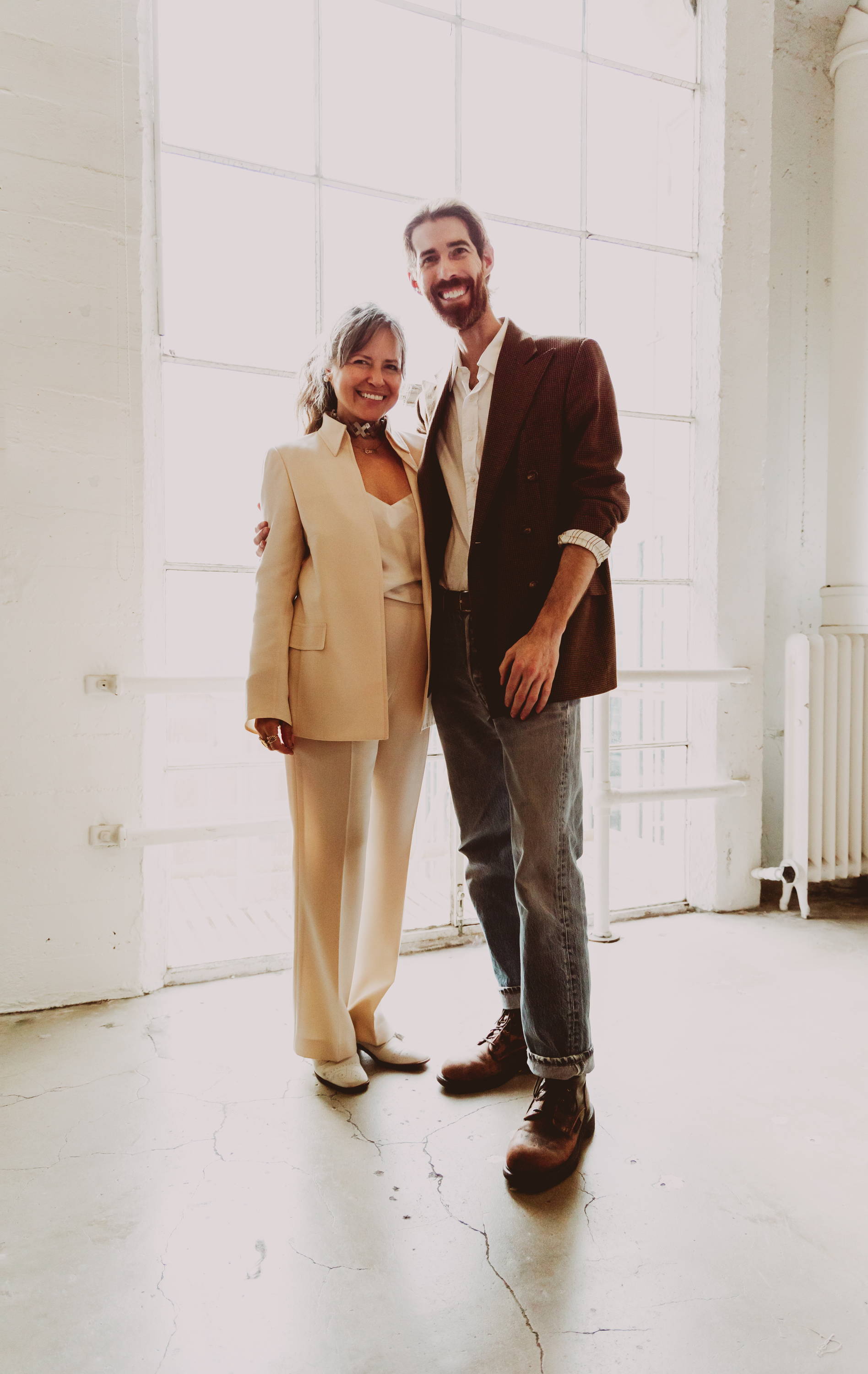 Tell us a little about yourself
and what you do.
I'm Brooke, the creative director of Carny Couture. In that capacity I procure the merchandise we offer, conceptualize the various spaces in our shop, and conduct in-depth research & thorough preparation on every item we offer. Carny Couture focuses on items that are considered vintage (20 years or older) as well as a selection of higher end designer pieces where appropriate for our curations. Overall we offer a range of clothing, accessories, jewelry, small home goods, art and furniture. A favorite project my husband/ business partner and I have recently embarked on is scent and apothecary. We currently offer our signature fragrance De Rigueur®️ exclusively in our Santa Monica brick & mortar and on our website. We are in development on another scent as well as candles, linen sprays and more.
What was the biggest challenge you faced when starting your business? How did you overcome that?
The biggest challenge for me (Brooke) is maintaining confidence. Sure, I know my business and enjoy what I do, but it's easy to get overwhelmed by a myriad of outside influences and challenges that realistically I have no control over. Worrying about what could happen or waiting for the other "shoe to drop" when business seems too good to be true. I think the term for it is imposter syndrome. I recently had an epiphany that I must be doing alright because I truly enjoy all aspects of this business. I love working with my husband and can honestly say that the longer we endeavor, the clearer my vision and the more solid ground we are on. I see recognizable growth, can tackle new challenges such as hiring more help, traveling abroad and making more of my own designs. Years ago I told my husband the sky was the limit in the vintage world and now it's up to me to prove it!


Describe your personal style.
That's the million dollar question isn't it? I can be a bit of a fashion chameleon at times. When we do vintage shows (monthly) I enjoy dressing the part of whatever vibe or theme…I'm essentially "casting" myself and love to get caught up in the drama. For example the last show we did was Victorian Punk so I dressed punk with torn denim, leggings, boots, leather motorcycle jacket and distressed tee. My husband took a more classic Victorian approach. My day to day however has morphed over the years and I lean toward classics. Denim and crisp white button downs, workwear, clean suits, linen, dusters and Birkenstocks or boots always. My focus has become increasingly accessory favoring and I love jewelry especially. Adorned with rings a plenty and a nice manicure does wonders for my complete personal presentation.
What makes your small
business unique?
Our business is unique mostly due to the combination of merchandise we have on offer, but to thoroughly explain that would be too long an answer - it's a "come on in and experience" kind of thing. Also, and this we know from having been told, the experience in our shops is unique with our careful attention to detail and authenticity of service. If you want my theory, it's because I have been doing this since I was a young girl and I have kept adding to my retinue of visual stimulation. While no one item is that unique or rare on its own, when combined in a thoughtful manner it becomes a cacophony of visual stimulation.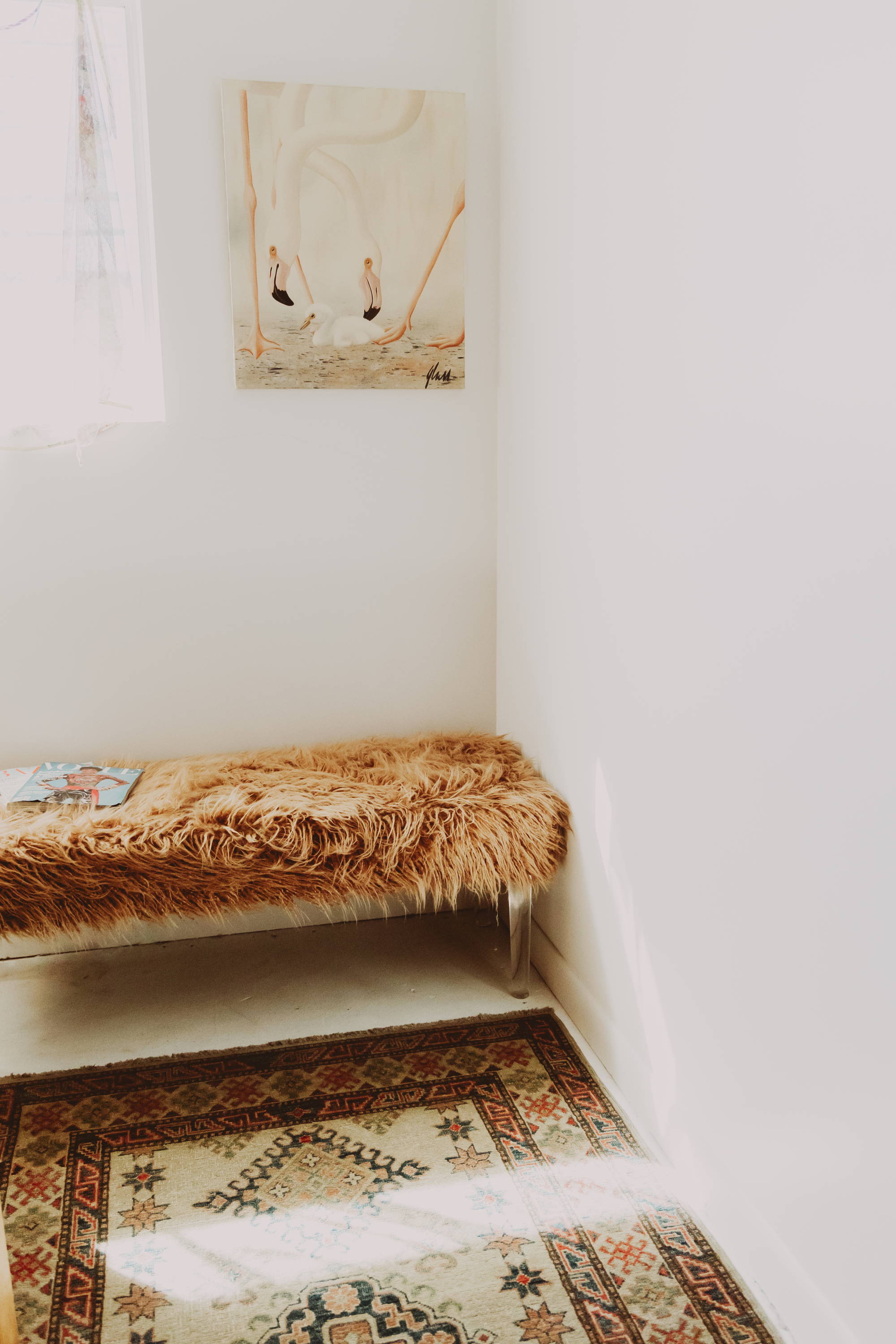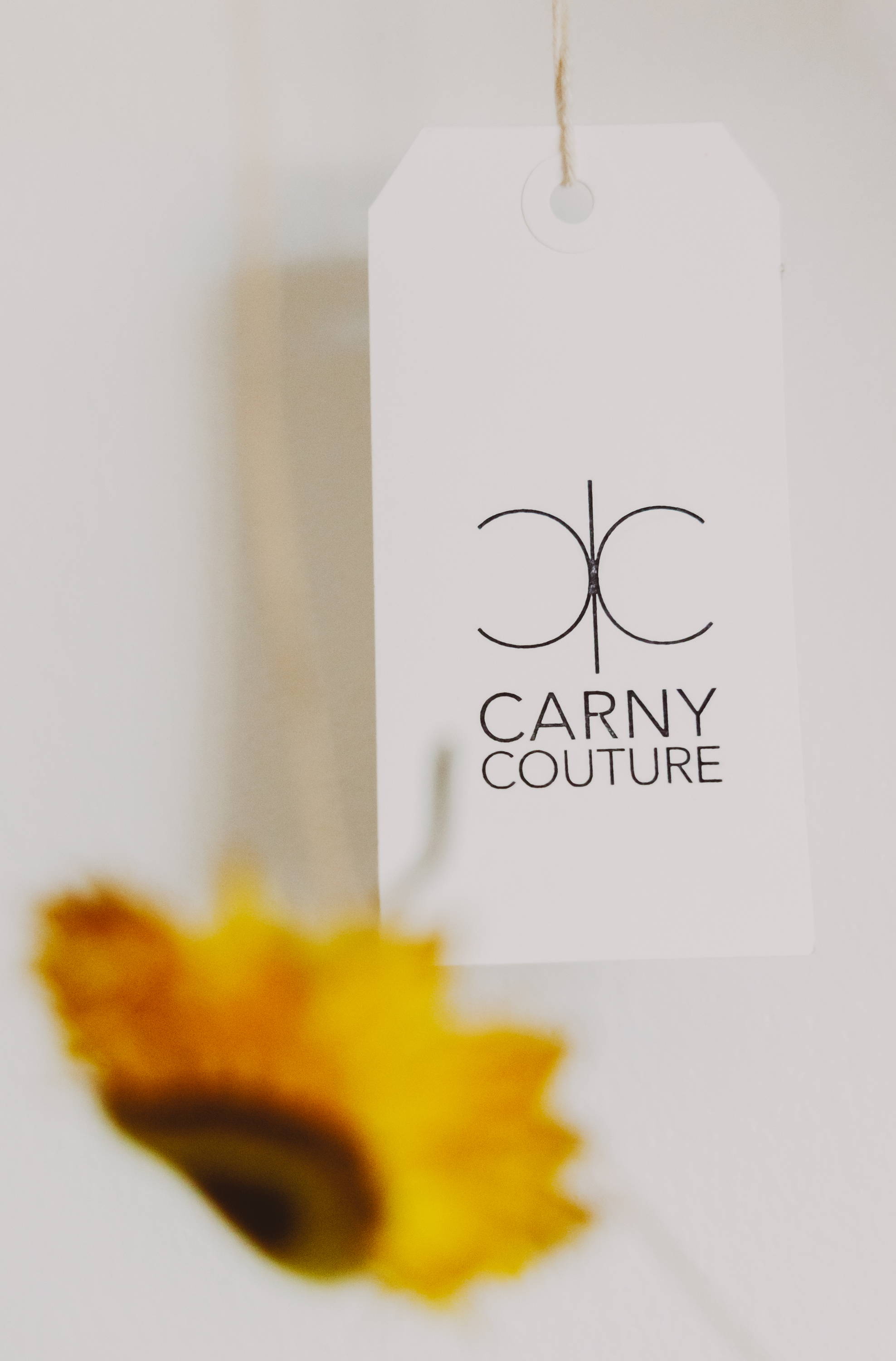 What advice do you have for people
starting a small business?

That's a pretty big question! While I'm happy to share my personal roses and thorns, I think the best advice I can offer is: find something that truly calls to you, be passionate, then dive in, be a doer, be willing to work all the hours and wear all the hats. I promise it won't be smooth sailing all the time, but that's the case for anything worthwhile. The harder it is at times the more you are growing, becoming better. Try to also have balance and realize once you have others working with you how important it is to empower them and step back. Being the boss can sometimes make you myopic and that can get in the way of success and more importantly enjoying your business.
Follow and Shop For More
Carny Couture Deliciousness
1242 20th St Unit C Santa Monica, CA 90404
Hours - 10-5 Thursday-Sunday