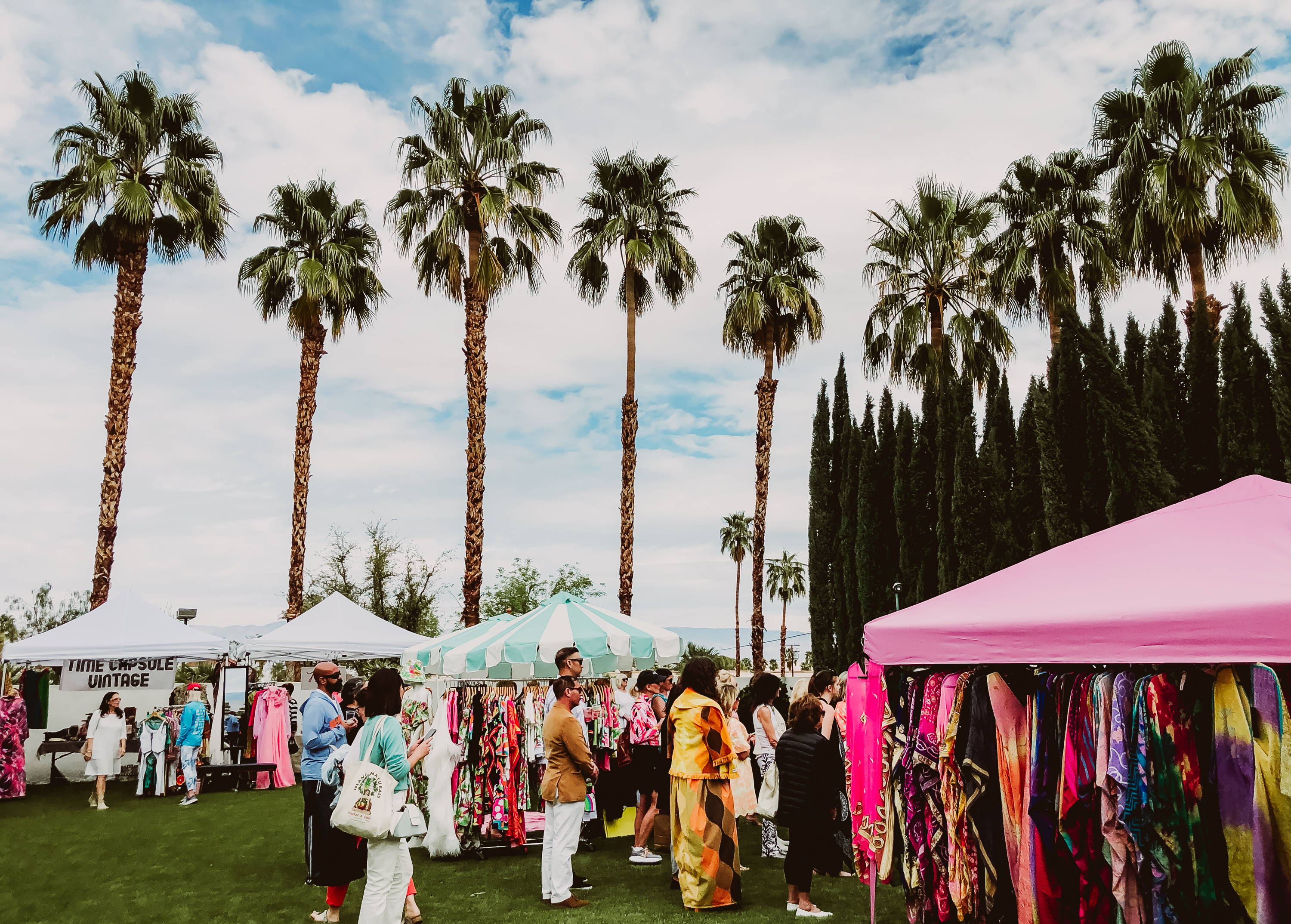 In March, fashion lovers flock to Palm Desert, California, for Fashion Week El Paseo.
Whether you are a seasoned vintage clothing lover or just starting your collection, you will want to visit Very Vintage Markets, grab a drink and stay a while.
It is a feast for the eyes and a treat for the vintage soul!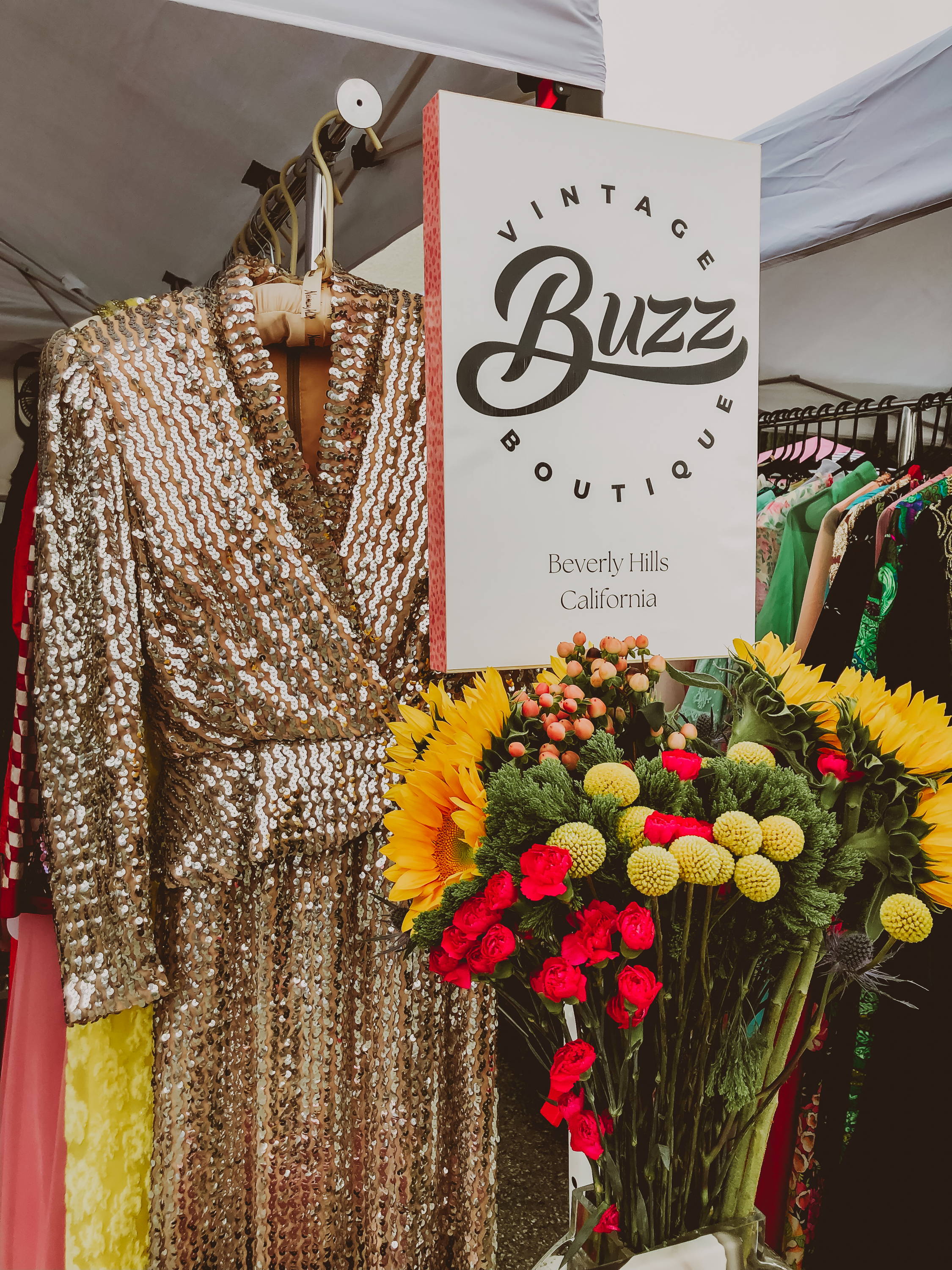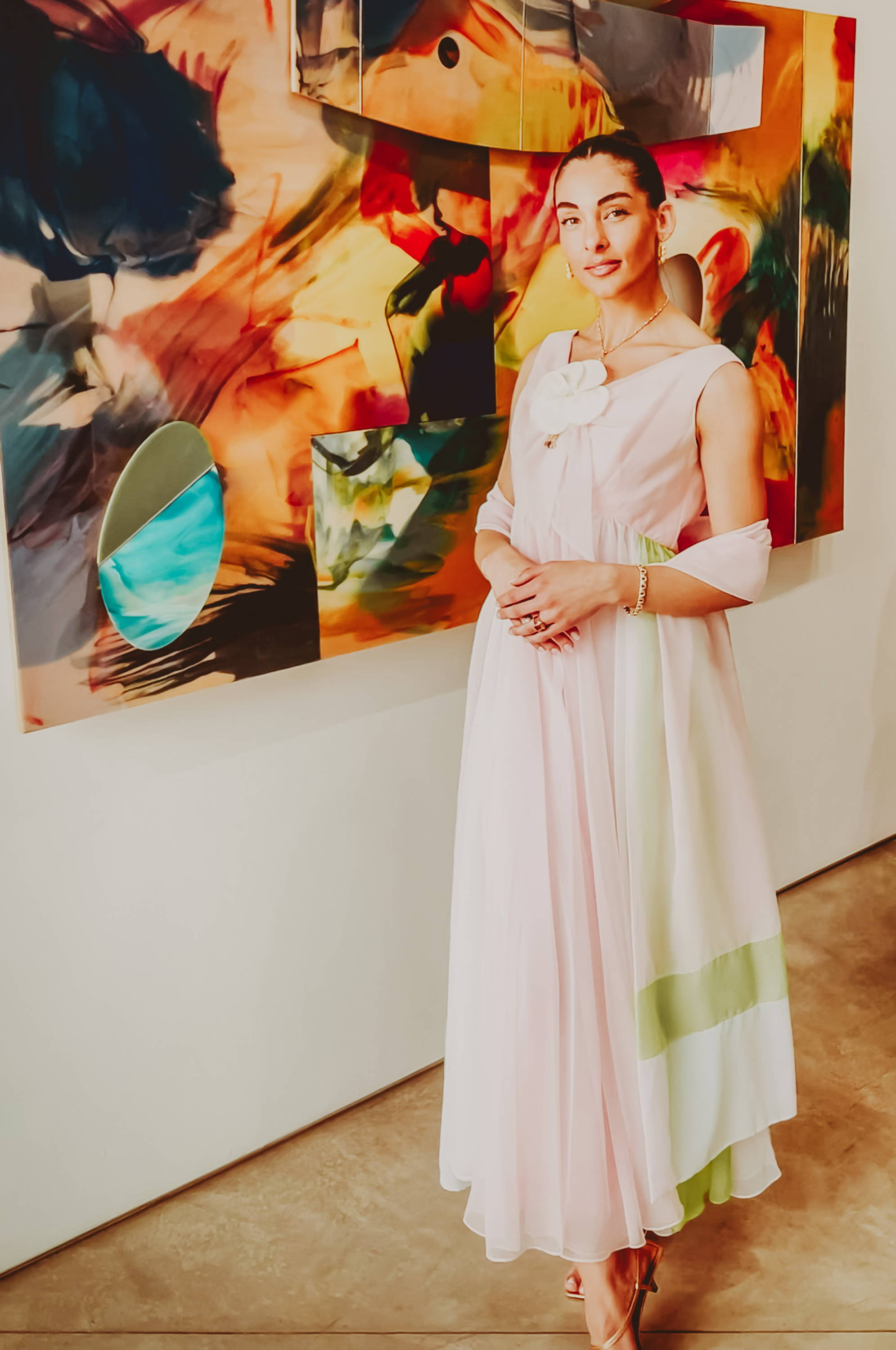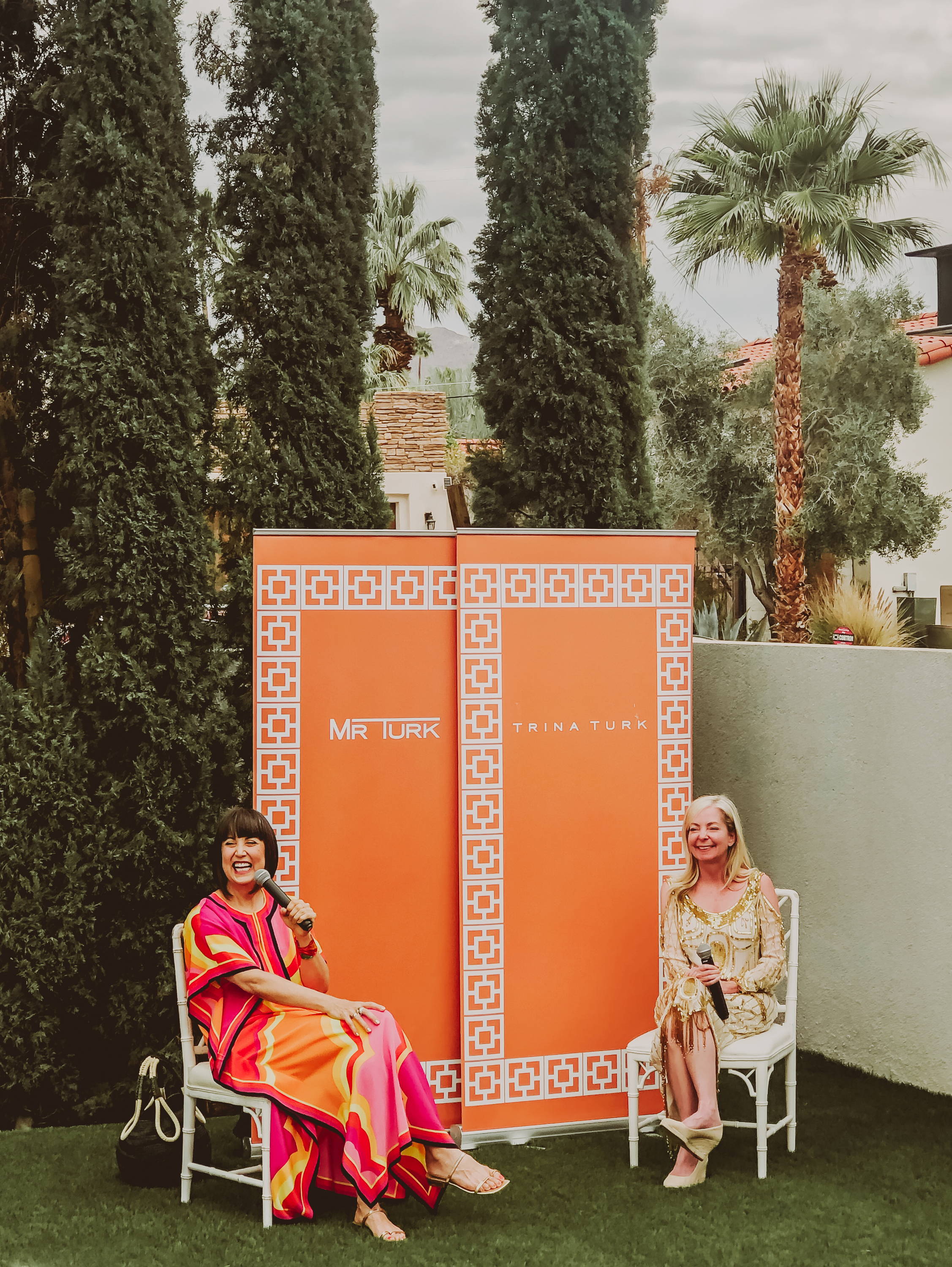 Kathy Murphy, founder of Very Vintage Markets and Hampton Flea, produced another unforgettable Vintage Market Event on Sunday, March 19th. Held at the iconic Palm Desert venue, Imago Galleries, it was a love fest from the beginning.
From an easy-breezy, early morning set up until the show-stopping and windy end, the collective energy of our host and her crew, the super talented vendors, and the appreciative customers, was contagious. Kathy put a lot of effort into vetting her vendors and created a cohesive, inviting space with plenty of Vintage eye candy, music, refreshments and a very relaxed crowd. There may have been a vodka booth.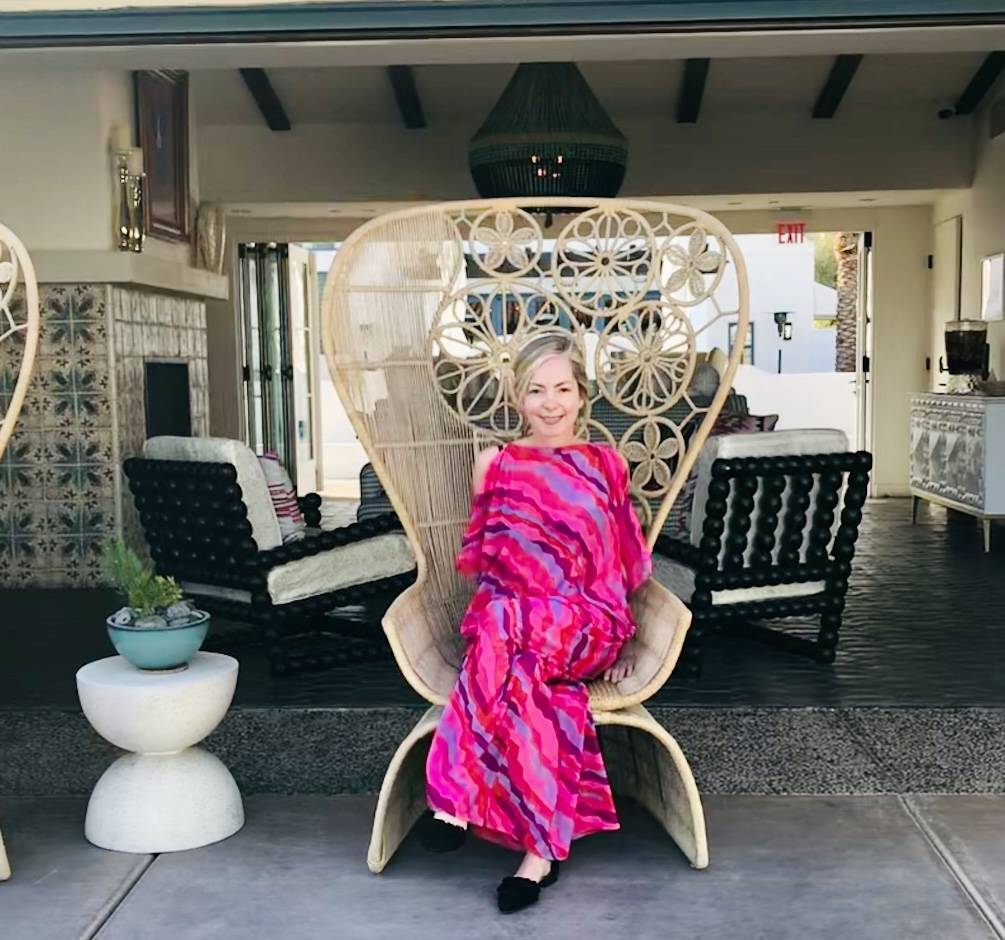 Art is her first love, and Kathy is passionate about the curation of fine art and vintage clothing. Eleven years as publisher at the esteemed fine art publication Modern Painters led to a career producing fine art shows like Art Palm Springs, Art Aspen, and SOFA Chicago.
Relocating to Palm Desert for its lifestyle and mid-century aesthetic and seeking a career change, Kathy saw a need for carefully curated vintage shows in particular communities. She blended her love of fine art and vintage clothing with her event production experience to create Very Vintage Market and Hampton Flea. This year marks her third in the Hamptons, and she has to date produced about 15 shows in Southampton and Amagansett, New York City, and Palm Desert. And she's booked for the rest of the year. Kathy's success is no surprise given her talent, drive, energy, exceptional eye and adorable personality. We look forward to many more shows with her!
California-based and Vintage inspired clothing designer Trina Turk was honored, generously giving her time and energy to share her inspiration and vision of fashion. Trina embodies our home state's vibe and we are big fans of her colorful aesthetic, bold signature prints, high-quality craftsmanship, and her fantastic smile. Look how cute she and Kathy are!
The seamlessly produced, informal fashion show featured stunning and effervescent ladies having a BLAST walking through the venue's garden and grounds while wearing vendor's picks of some of the best vintage we've seen.
Our sweet and beautiful Buzz Vintage model, Paris Raquel, opened the show in a custom Helen Rose Pink and Green Silk Chiffon Gown and closed in a Givenchy Couture Blue Velvet Capelet and Custom Silk Floral Dress.
Kathy adores bringing people together to create a cooperative spirit. She seeks out communities that understand and appreciate good vintage clothing and forms special and authentic relationships with her vendors. Please follow her on Instagram and treat your vintage self to one of her markets in California or New York.
Please follow Hampton Flea and Very Vintage Markets on Instagram, and you can always reach out to Kathy at thehamptonflea@gmail.com if you have any questions.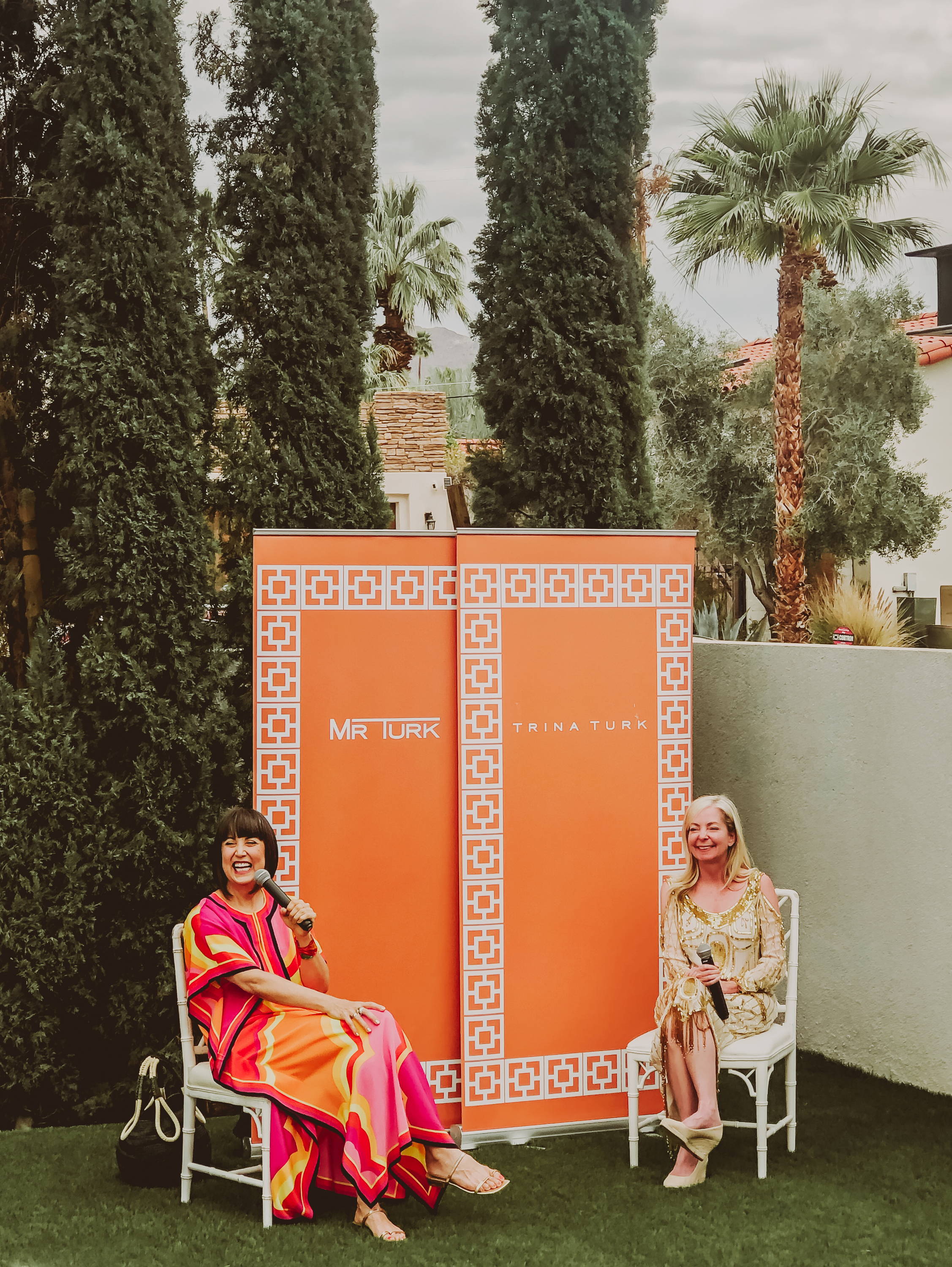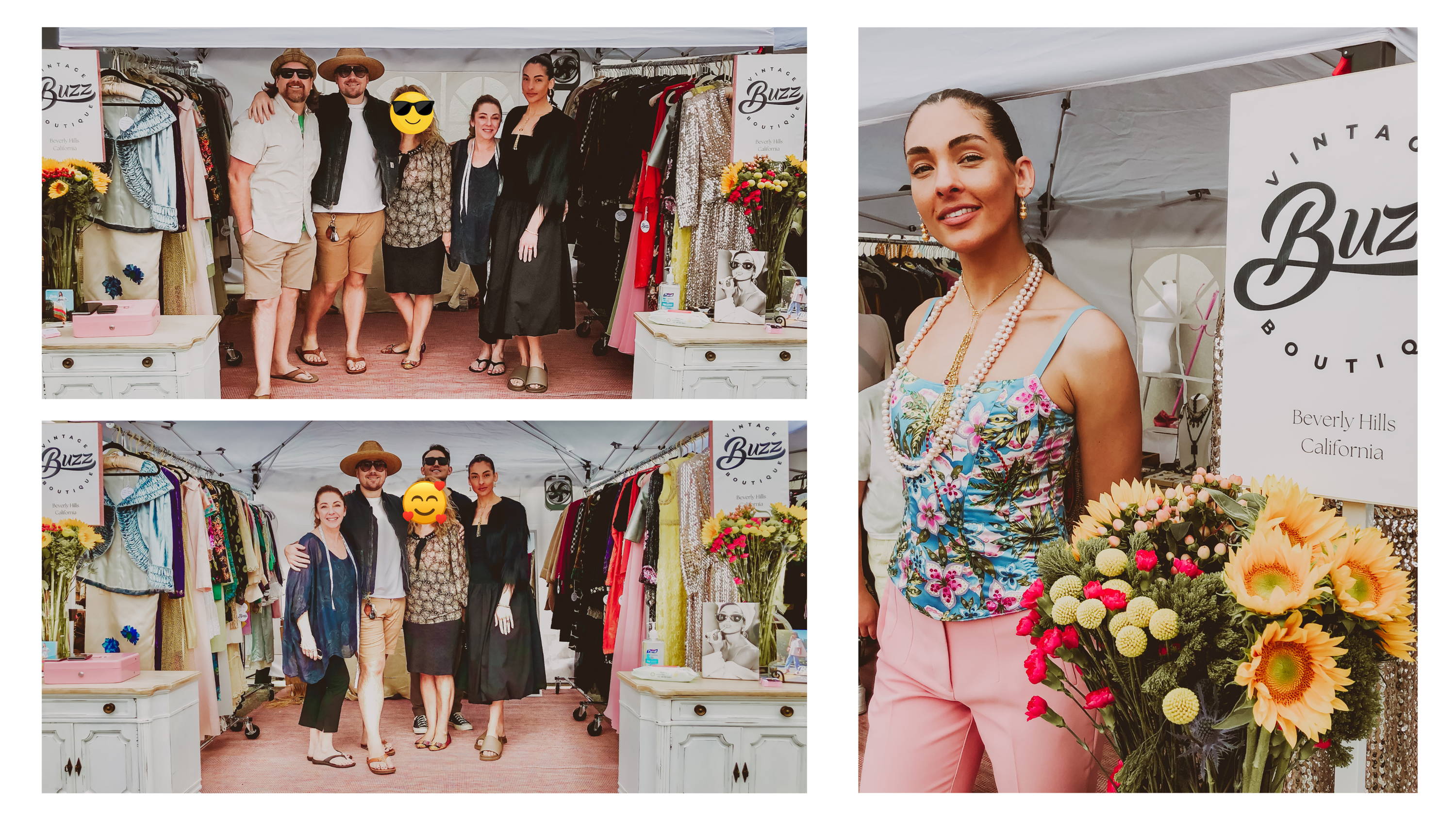 We brought our Palm Springs-inspired collection of designer and custom Vintage Clothing, Accessories, and Vintage Fine Jewelry from Los Angeles and it took this entire crew to make it all happen.
Our Vintage Fine Jewelry is a collaboration with the gifted and knowledgeable Michelle Laurenti, GIA Jewelry Designer and collector of Vintage and Antique Fine Jewelry and Silver. Along with in-person shows, we will soon be offering our fine jewelry on our website www.buzzvintageboutique.com.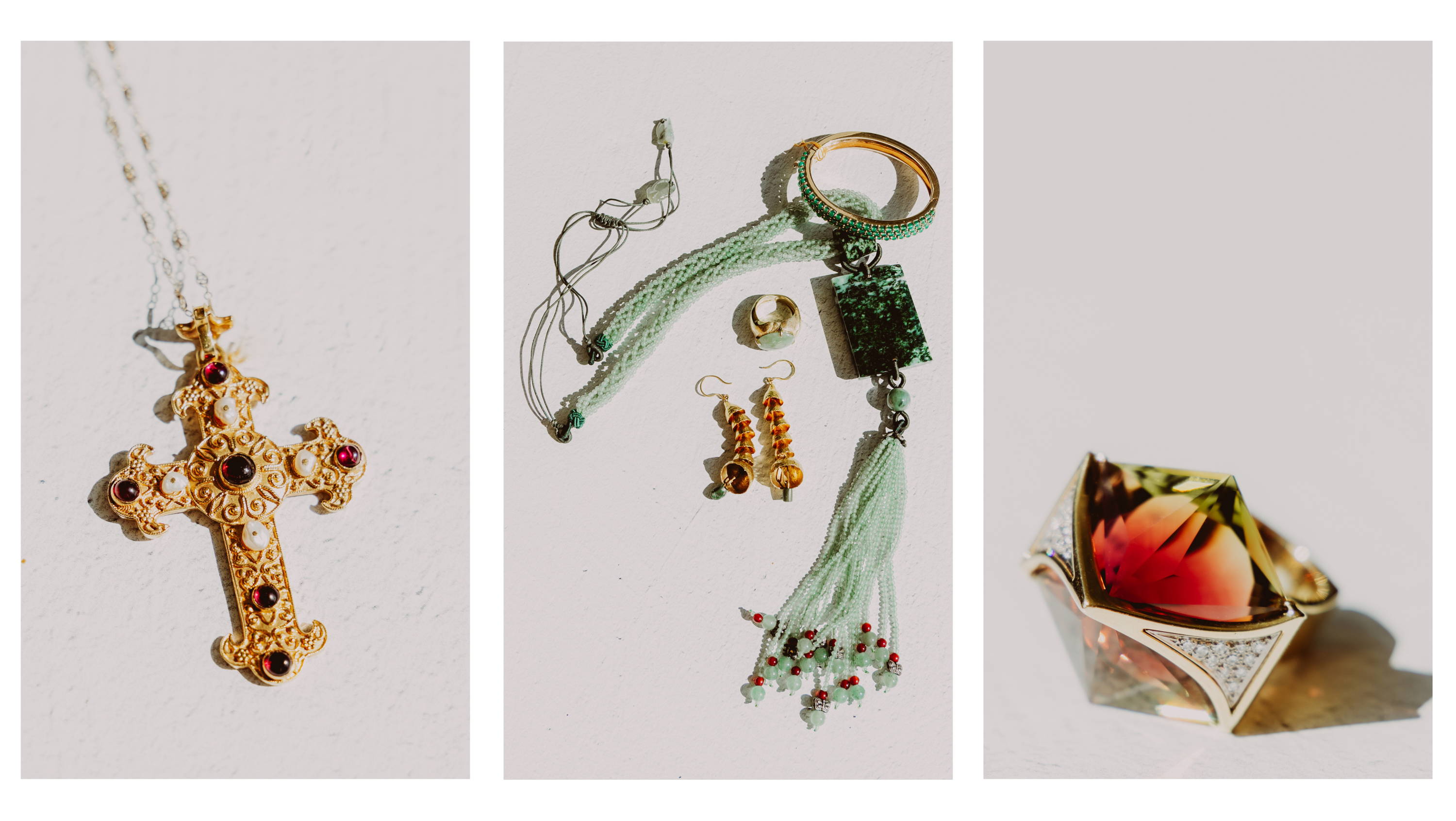 The Wind Brought Us Together.
Desert wind gusts made a dramatic afternoon entrance, upsetting all the canopies, tossing around tables and racks of merchandise, and ending the event early.
Then THIS happened…vendors, visiting friends, and customers pitched in to secure tents and help recover and pack up merchandise.
Our eternal gratitude goes out to our new friends who helped with our shop and to those who helped so many others…we are forever united.
Drew's photo opportunity was cut short by The Winds too, so Kathy and our new friends featured below supplied us with their pics.
The talented, supportive and fun vendors we shared space with were the cherry on top of a fantastic Sunday.
Please follow and support our Vintage Siblings in commerce.
Chelsea Rullo, Owner/Curator/Stylist. Retro and Rebellious is a Forever Evolving Vintage Clothing Collection/Store Specializing in Unique and European Vintage Clothing from the 60s-90s.
Curated and Collected over the last 30 years from Across the World by Chelsea, Owner and Personal Stylist for your Shopping Pleasure. I specialize in Unique, European Statement Dresses. Growing up in The Florida Keys we had two Stores to Shop from, needless to say showing up in the same outfit was a inevitable and my worst nightmare. I started shopping at Thrift Stores, Vintage Stores and Flea Markets at a young age to find that One of a Kind Piece that No One would be wearing, and I never looked back. To this day I still look for the Wow Factor and strive to have my collection be Unique enough that you are always the stand out in the room. My Style and Inspiration is drawn from Studio 54, Bianca Jagger, Brigitte Bardot, Sharon Tate, Debbie Harry, 80s Madonna and so many more. I adore a Beautiful 70's Chiffon Gown but I thrive in the 80's Vibe.Private Studio Appointments are Available in the Carmel, Ca.
📷 @retroandrebellious
Retroandrebellious.com Coming Soon!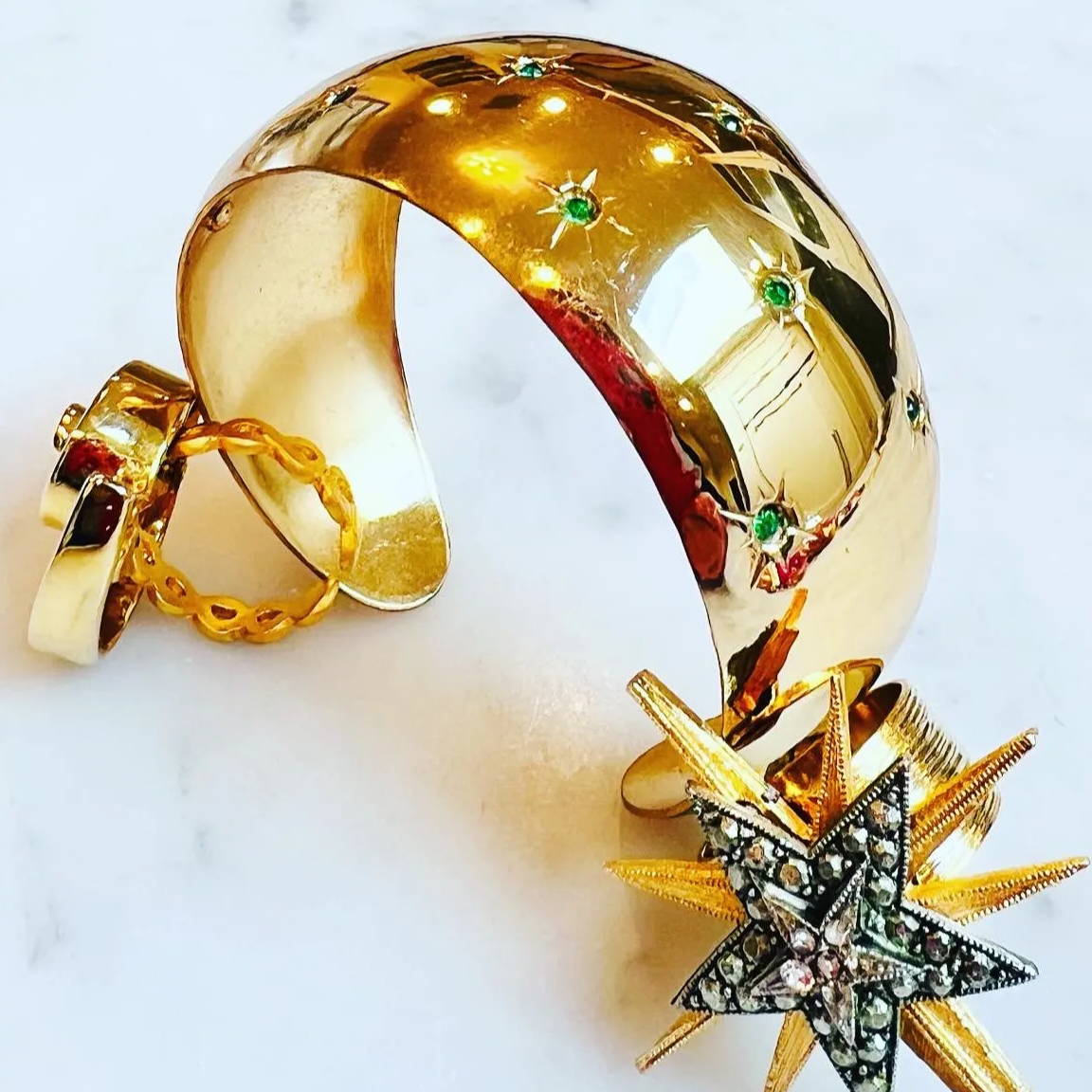 Kelley Hollis, Owner/Jewelry Designer. I'm a Berkeley, CA native with a passion for restoring and bringing new life to vintage jewelry.
I like to say each piece of jewelry has a story, and you add your own to the narrative when you wear my jewelry. Jewelry is meant to be worn and enjoyed and I bring beautiful vintage forward and make it accessible for the modern wearer. I love symbolic pieces and I am inspired by the beauty found around me. From the graceful lines of Art Deco buildings to the wildflowers on the hillside to the butterflies flitting through the garden. My jewelry features reimagined and recreated gold and sterling silver from the 1920s through 1960s. I love creating one-of-a-kind jewelry.
📷 @kelleyhollis
Kelleyhollisjewelry.com
Lisa Martinez, Owner/Designer. I have always been obsessed with all things fashion and drawn to unique looks. After being a wardrobe stylist in the LA entertainment scene, I honed in on my love for vintage.
I became the vintage specialist and asked to style many period pieces. My business Sweeties Vintage was born, and I now have 2 locations, online store, and enjoy pop up events. My specialty is mixing vintage pieces with current for a wearable look. My greatest love and inspiration is the 70s! Adding an eclectic studio 54 type 70s piece always turns heads! And I have never met a bell bottom pant that I didn't love!
📷 @shopsweetiesvintage
sweetiesvintage.com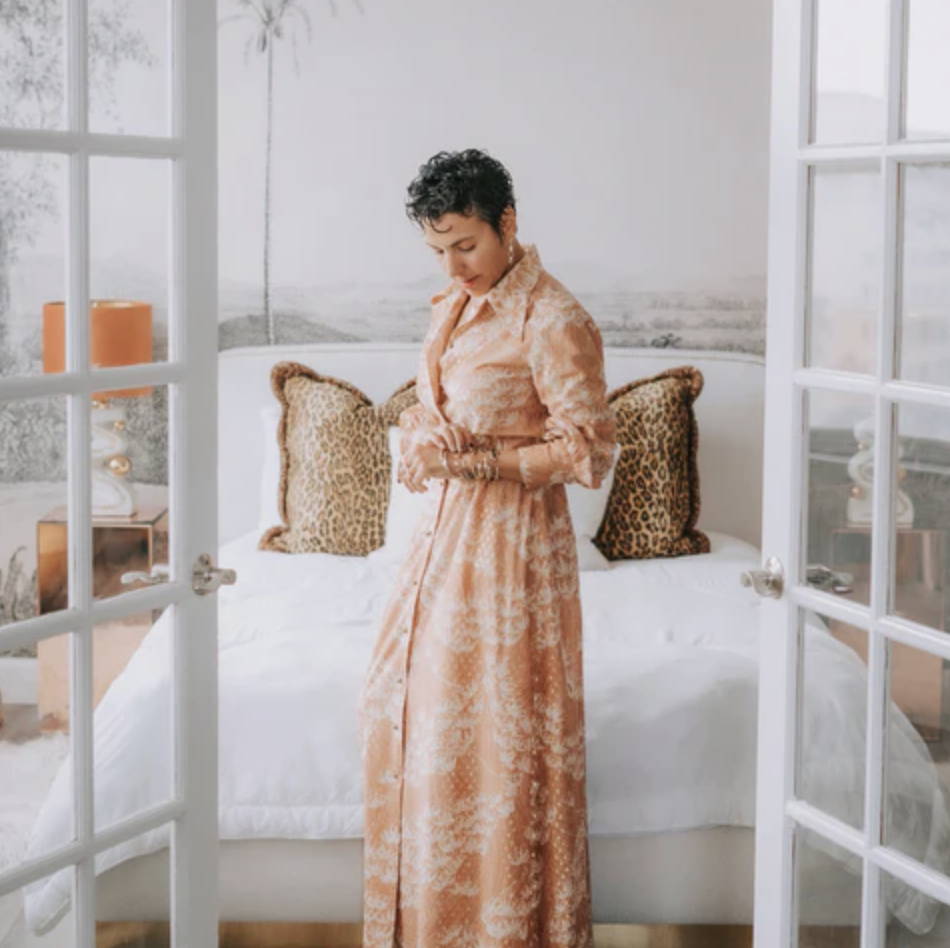 Jewelry Designer and Vintage Collector. Artist and jewelry designer with 20 plus years window dressing on 5th Avenue, collecting vintage along the way.
Style your life. The luxury of being you. New York born and raised inside department stores, I specialize in vintage fashion, jewelry and interiors. I'm inspired by the intricate details, vibrant colors, gold everything, puff sleeves and a story.
📷 @designedbynatalyaponte
natalyaponte.com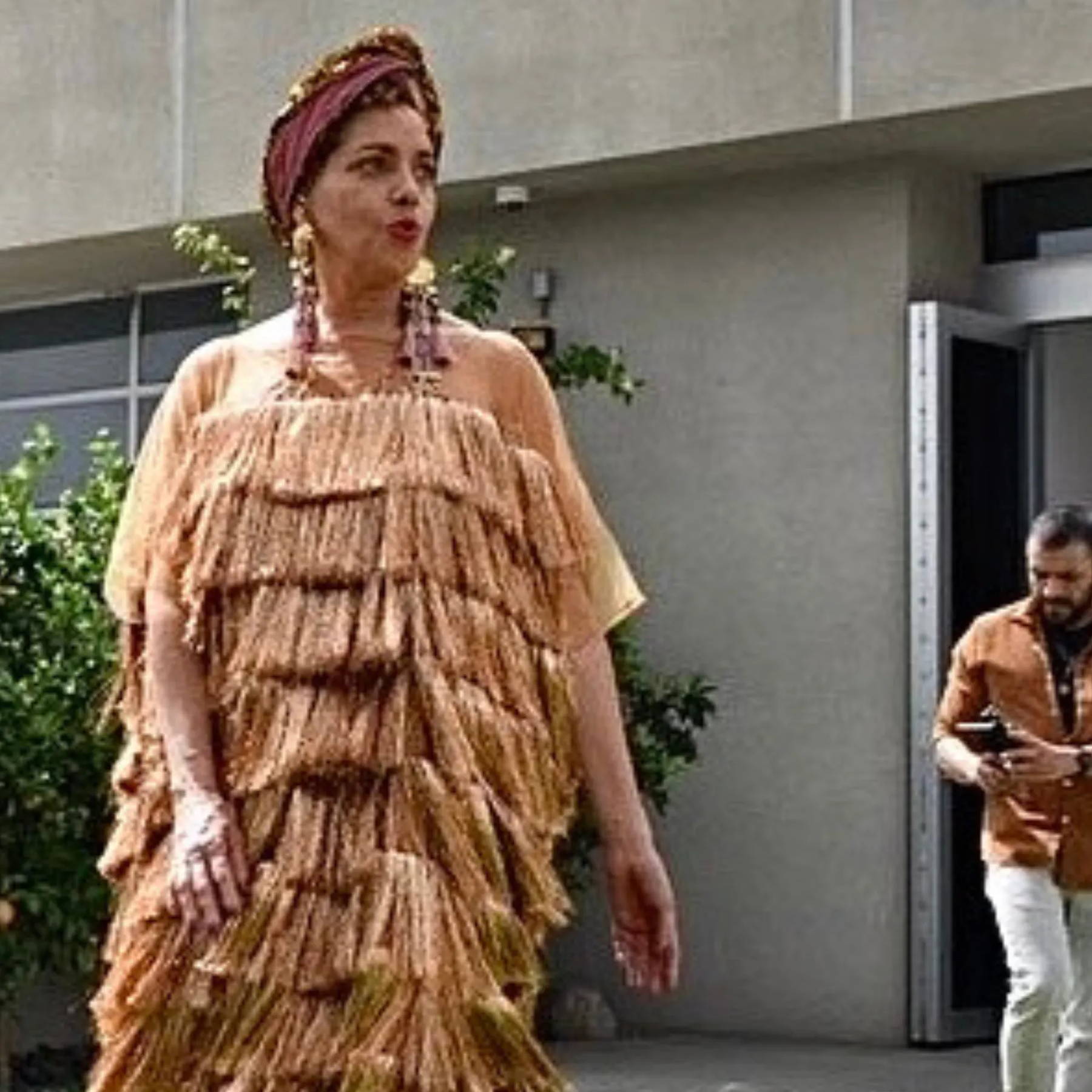 There's a joy in walking the catwalk because it gives me a freedom to be expressive and creative, shedding the cares of daily life!
I started out learning about the biz in Paris and the women I saw there still inspire me. I'm the joyful one with the smile or you'll find me bringing the drama! I sing inspired by music!
Facebook.com/EkayaniMusic
📷 @ekayani_musical_yoga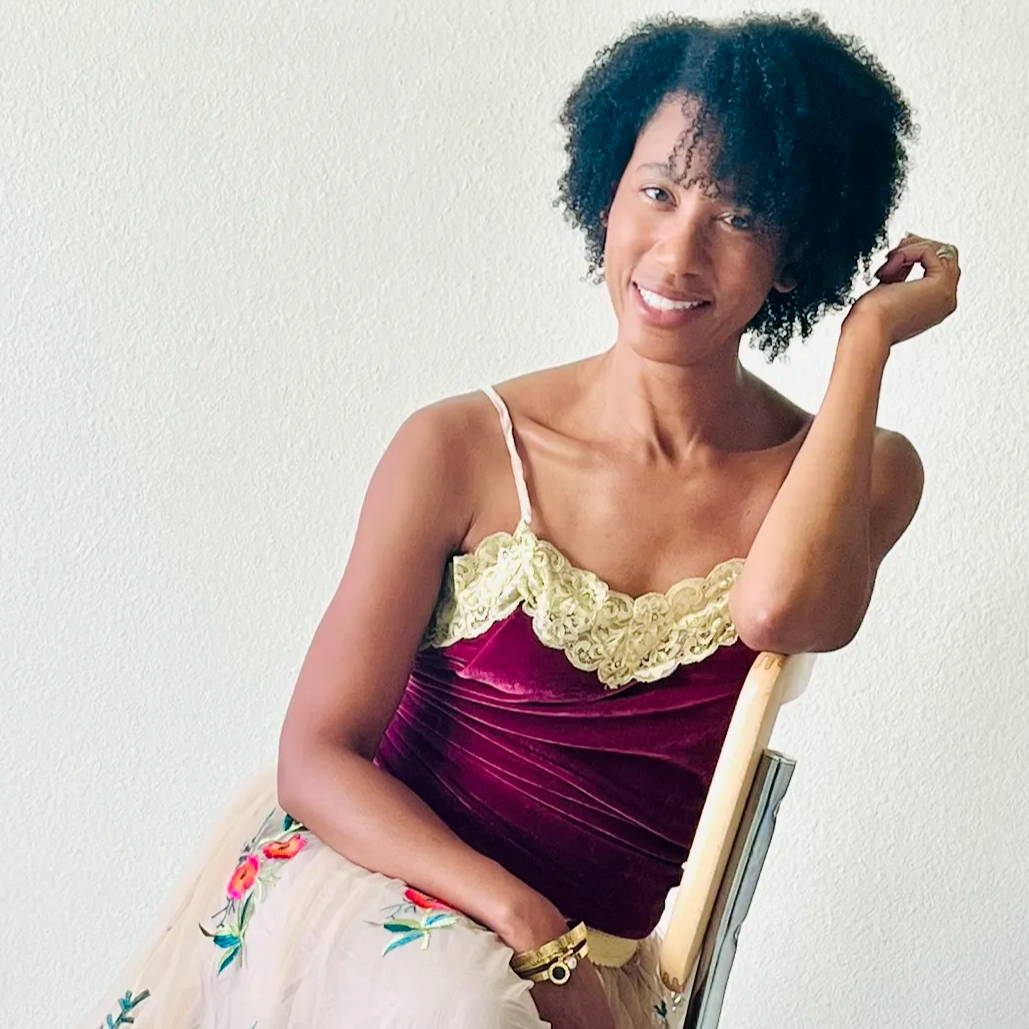 Speech-Language Pathologist, Social Media Influencer. When Lori is not providing therapy, she is traveling, exploring, learning about different cultures .... and likely shopping.
Lori received a travel assignment, as a Speech-language Pathologist, in December 2012, in the Greater Palm Springs area. She and her husband (Kenny Rodgers) loved the area so much, they decided to stay. She created @black.in.palmsprings on Instagram, in January 2022, to share her adventures and discoveries with friends and family. I strive to specialize in love, acceptance, and diversity because it makes the world a better place. I am inspired by people. It's that simple. We all have a story and we can all learn from each other. I like to listen for understanding and grow.
📷 @black.in.palmsprings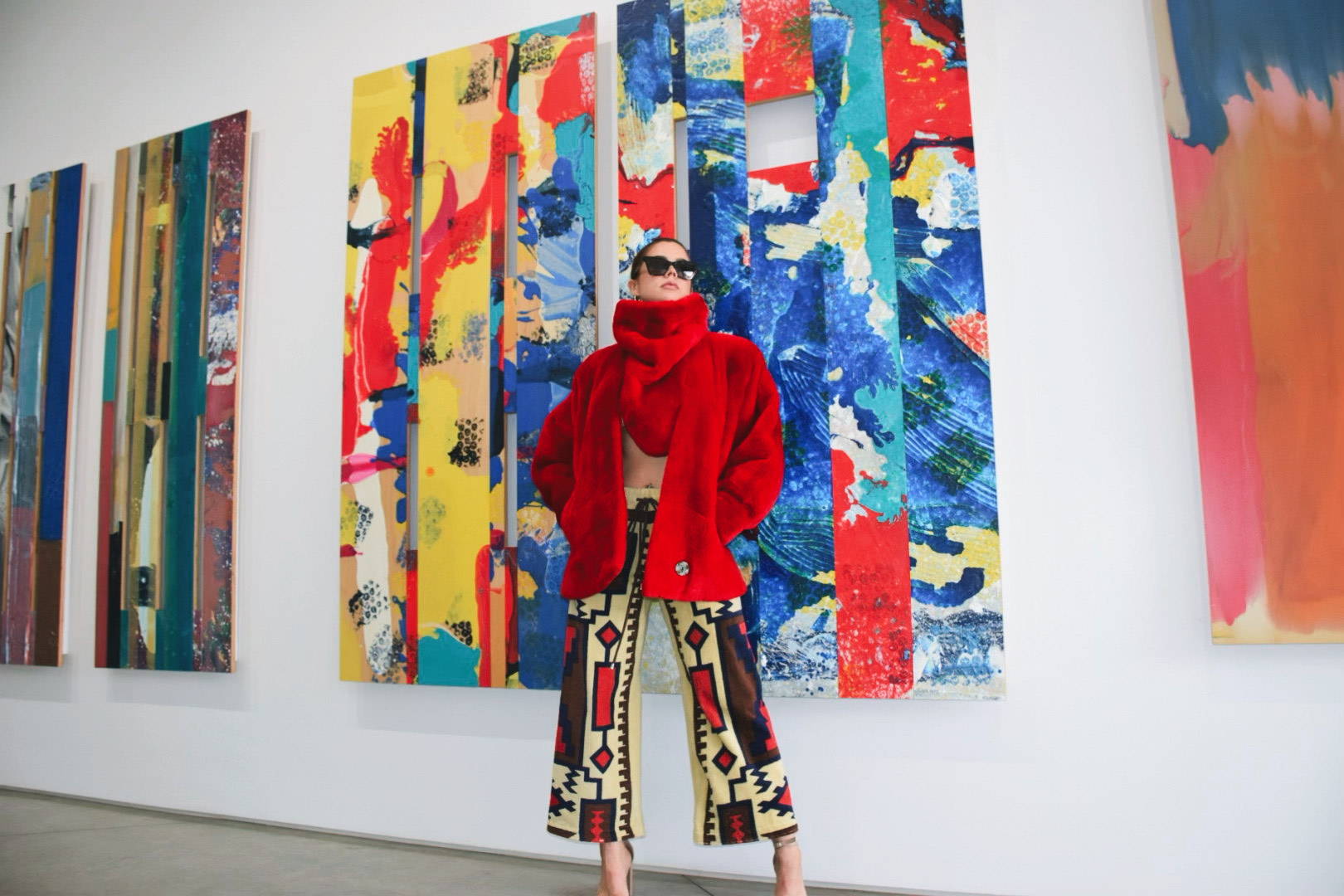 Michaela O'Brien, Owner. Originally from South Carolina, I drove across the country, landed in the desert and began to explore the art and fashion around me.
I am the creator of Ezoterika, a brand that embraces knowledge within. Now, I have begun to collide between the two worlds (my fashion and my art) to create a symphony of west coast fashion and east coast inspiration. I specialize in all things embroidery. I have a 12 foot, 6 head industrial machine that I use to create a lot of my designs, as well as serve the public with embroidery services. From your country clubs, to your local HVAC gentleman, I help to brand these companies so that they look professional, all while creating a sense of unity within their staff/community. In addition to embroidery, I am also a painter. I enjoy using acrylic paint pens on paper. The majority of my paintings come from things that inspire me and observations throughout my life experiences. For some of my pieces, you will find abstract self-portraits that I use to portray the emotions that I was enduring at the time. I've also had people come to me with vision or dreams that I often interpret into physical form. This year, I have opened myself to live painting at festivals and events. It is something new that I am thankful for and excited to explore. Every day I am inspired by something new. Sometimes it's the conversation that I have with a stranger and sometimes inspiration comes through observation of nature. Inspiration is everywhere, you just have to listen. One of my biggest inspirations is the ability to create and inspire others to do what they love. What motivates me is the beauty in recognizing that anything is possible, and I'd like to be able to share this message with people who may need to hear it for the first time or need a reminder.www.EzoterikaClothing.com
🖇️ : https://linktr.ee/ezoterika 📷 : @ezoterika.clothing + @baby.vicious
🌐 : www.EzoterikaClothing.com ✉️ : ezoterika.co@gmail.com
📍 : www.g.page/EzoterikaEmb🎬 : https://youtu.be/j8nKRR_5TBw
Erin Silvers Owner/Vintage Terry Cloth Couture Designer/Specialized Vintage Curator. Zingara Vintage was established in 2013 and I opened my brick and mortar boutique in Rockaway Beach in 2015 when I began collecting and restoring vintage terry cloth garments.
I amassed an enormous collection and began designing one of a kind garments which I released for the first time in 2020. I travel all over the country to present my pieces in person, which is what I love most about my work. I use vintage towels that I meticulously restore and match to create top quality garments designed to last a lifetime. ZingaraTerry is a luxury loungewear line that easily transitions to street wear. ZingaraTerry has been carried by beautiful shops all over the country including Love Shack Fancy, Century Girl Vintage in New Orleans, The Frippery in Palm Springs, Moonwind Trading Company in Yucca Valley, Roaming Travelers in Joshua Tree and soon, a lakeside boutique in Lake Geneva. My work has been featured in Nylon Magazine, WWD, The Hollywood Reporter and Vogue Online as well as on HULU's Dollface. I release ready to wear pieces, but I specialize in custom garments created for travelers and professional vacationers. My most loyal clients are hardworking people just like me that appreciate quality and unique style.My passion is terry cloth from the 60s and 70s. This textile stands the test of time and in my opinion is much more practical to wear than to dry off with. Its luxurious cotton loops serve to keep one warm when it's cold but to also wick moisture away from the body when it's warm. It's incredibly practical and extremely beautiful. I'm inspired by quality, comfort and practicality. I strive to create garments that will be with someone forever and can be passed down.
📷 @zingaravintage
ZingaraVintage.com *** my website directly connects to my Instagram. I do not use a website but rather work directly with clients for a more personal experience.
A sincere and collective thank you to everyone who participated in this month's blog post!
See you next year (with sandbags).
The Buzz Crew